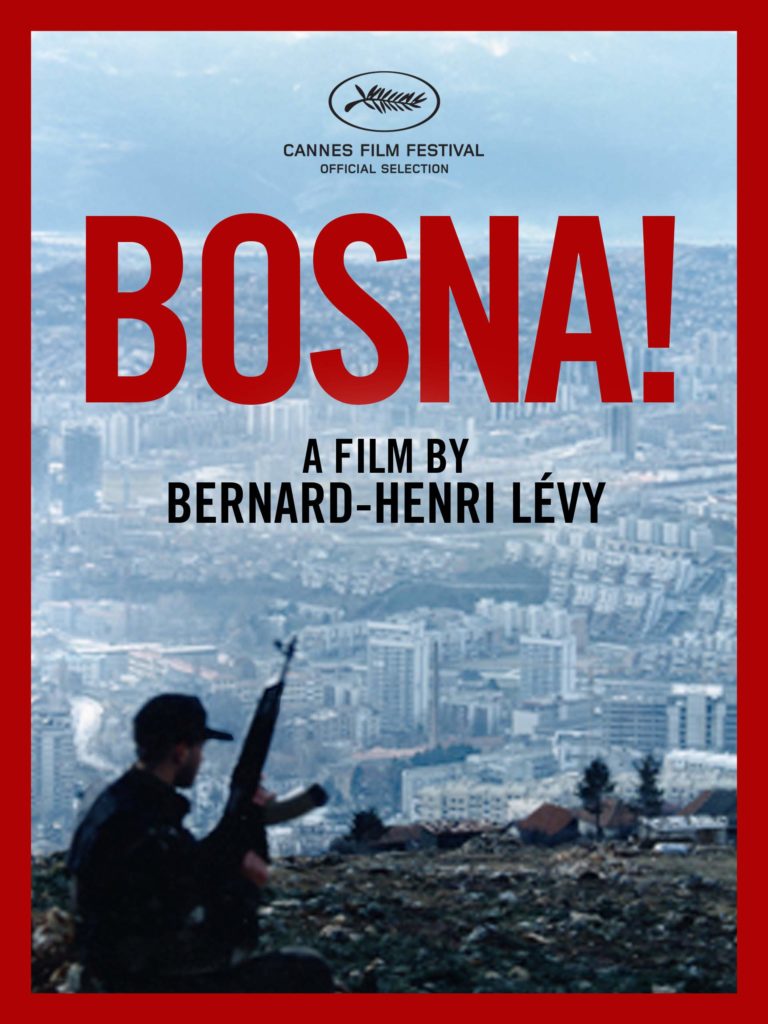 Bernard-Henri Lévy
---
Bosna!
Film maker: Bernard-Henri Lévy
Production: Les films du lendemain
Release date: 18 May 1994
Duration: 117 minutes
Bernard-Henri Lévy's cri-de-coeur about the carnage in Sarajevo during the Bosnian war of 1992–95 sought to call attention to the terrible conflict in the hopes of ending it. The documentary is divided into five parts, each covering a distinct time frame, beginning with the outbreak of the war in April 1992. The film depicts the genocide suffered by the Bosnians, the silence of Western countries, and the determination of the Bosnians to resist. The film was featured at the Cannes Film Festival.
Movie Trailer
Praise
Media kit