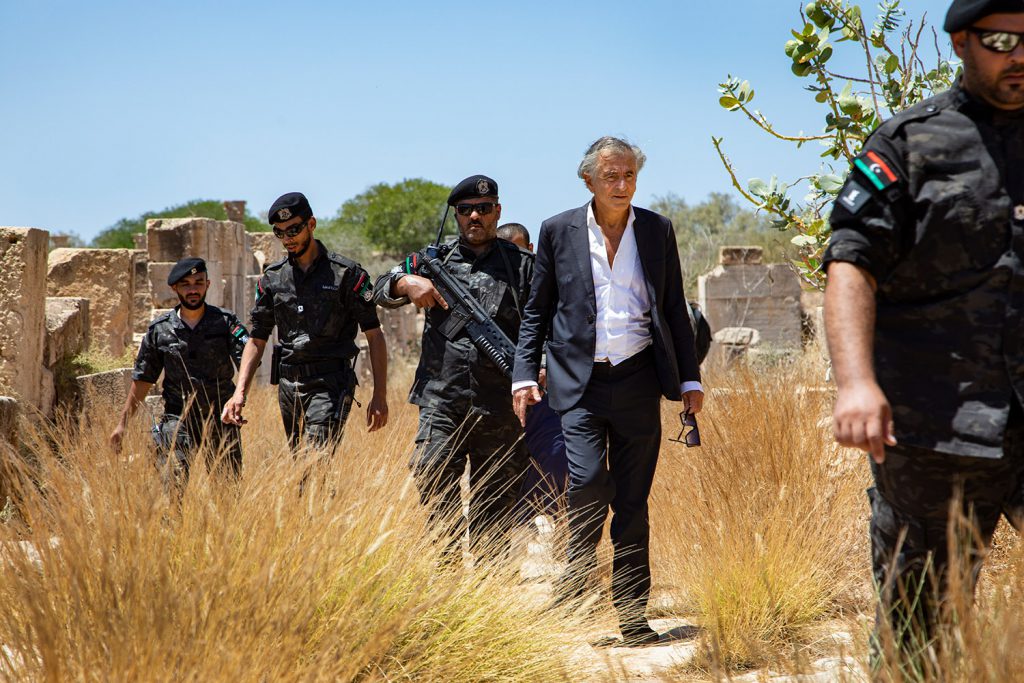 At the Roman site of Leptis Magna, escorted by special forces sent by the Minister of the Interior, Fathi Bashagha, on July 25.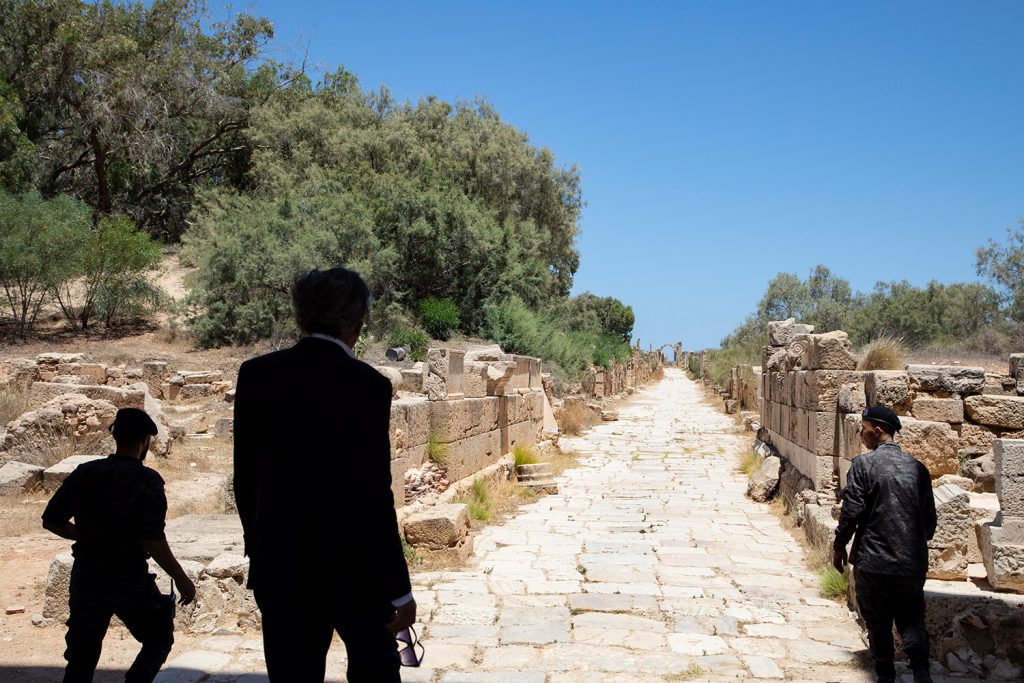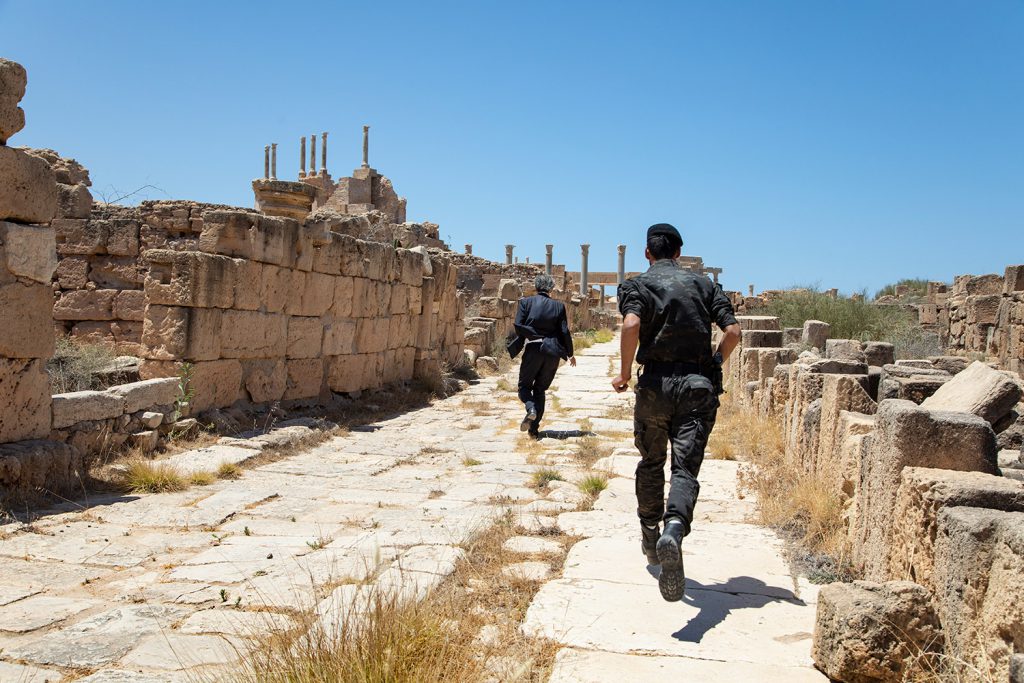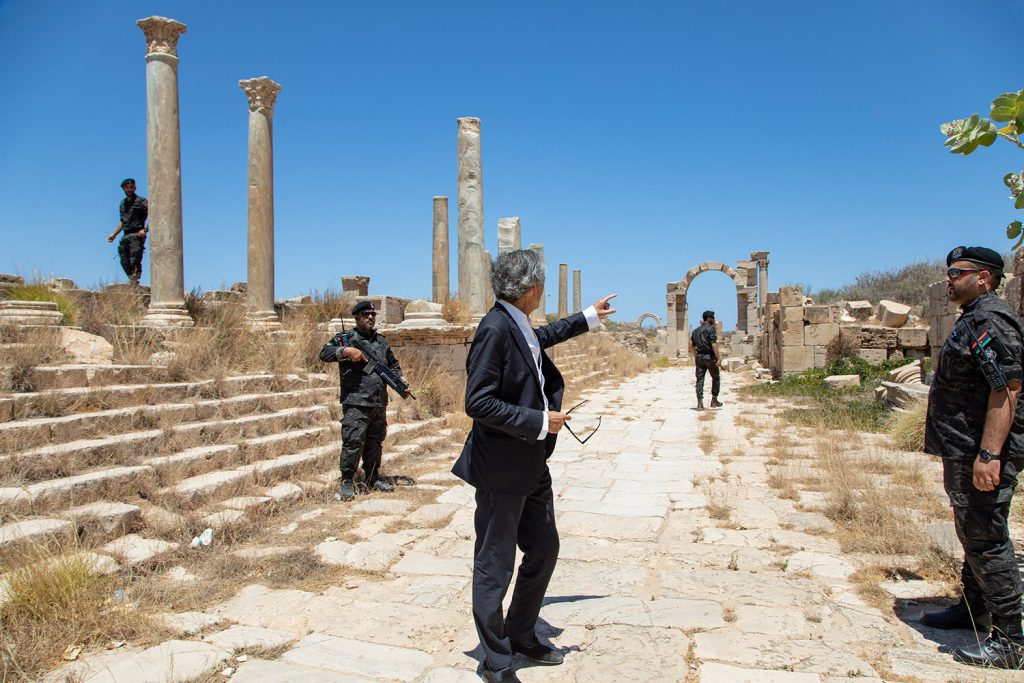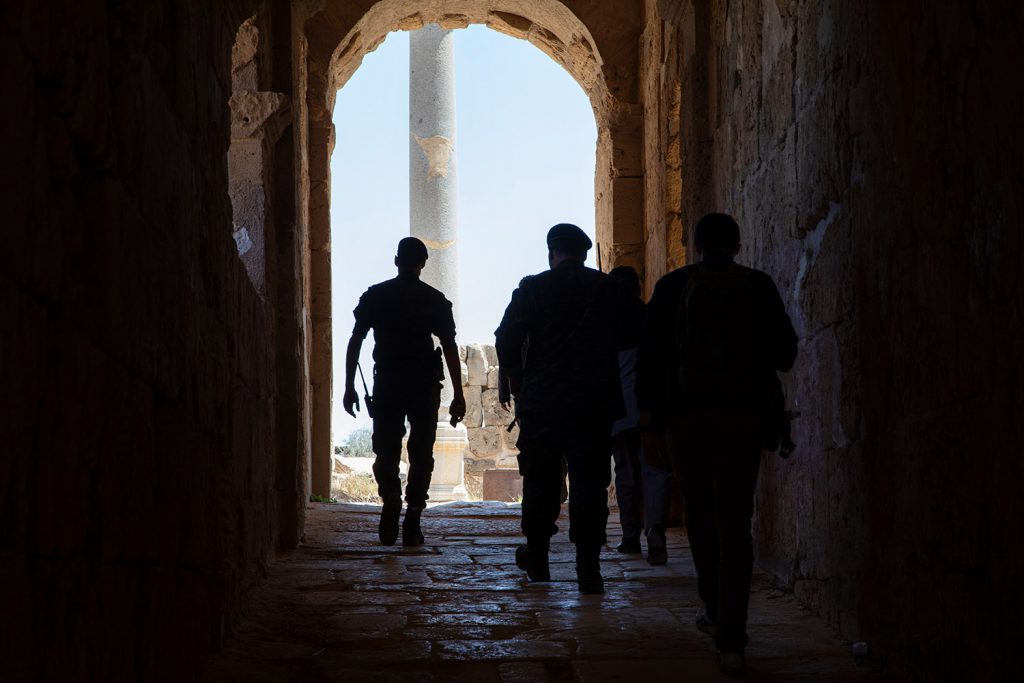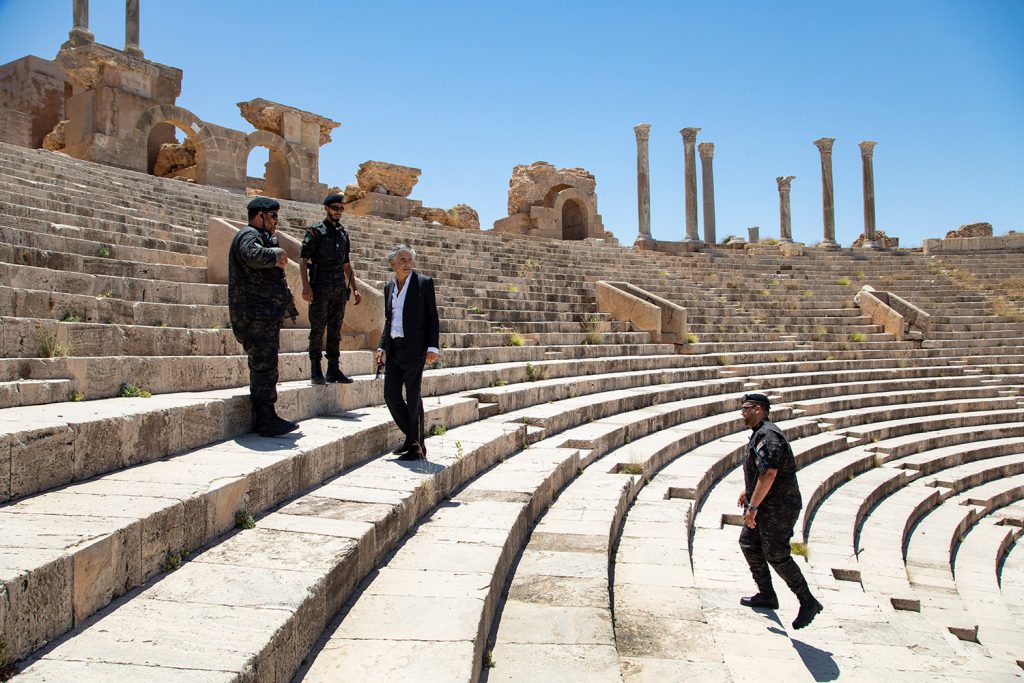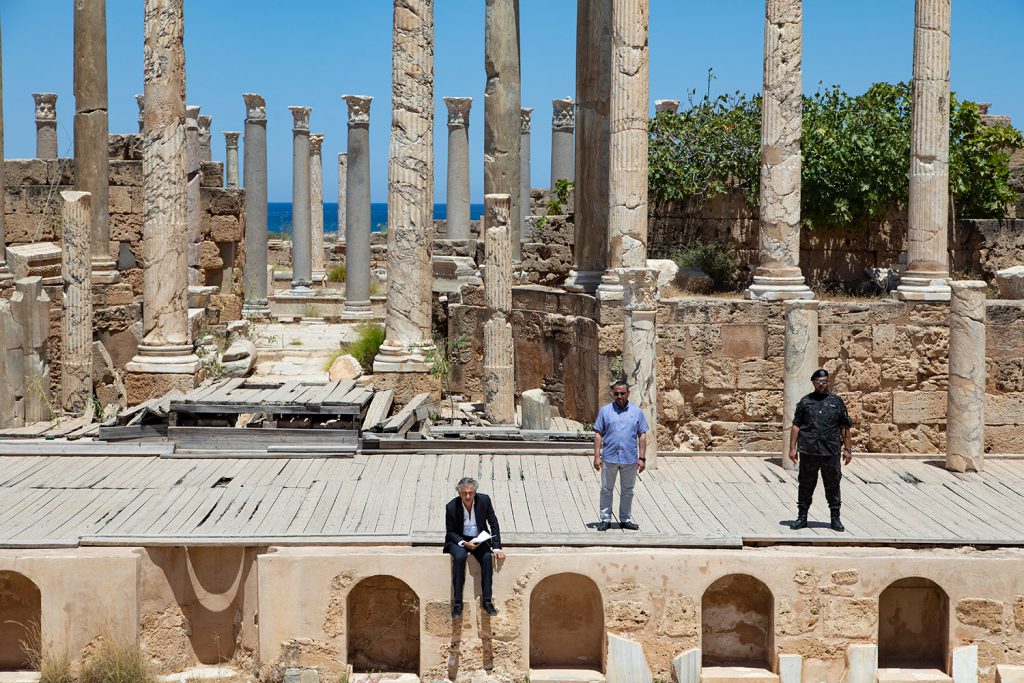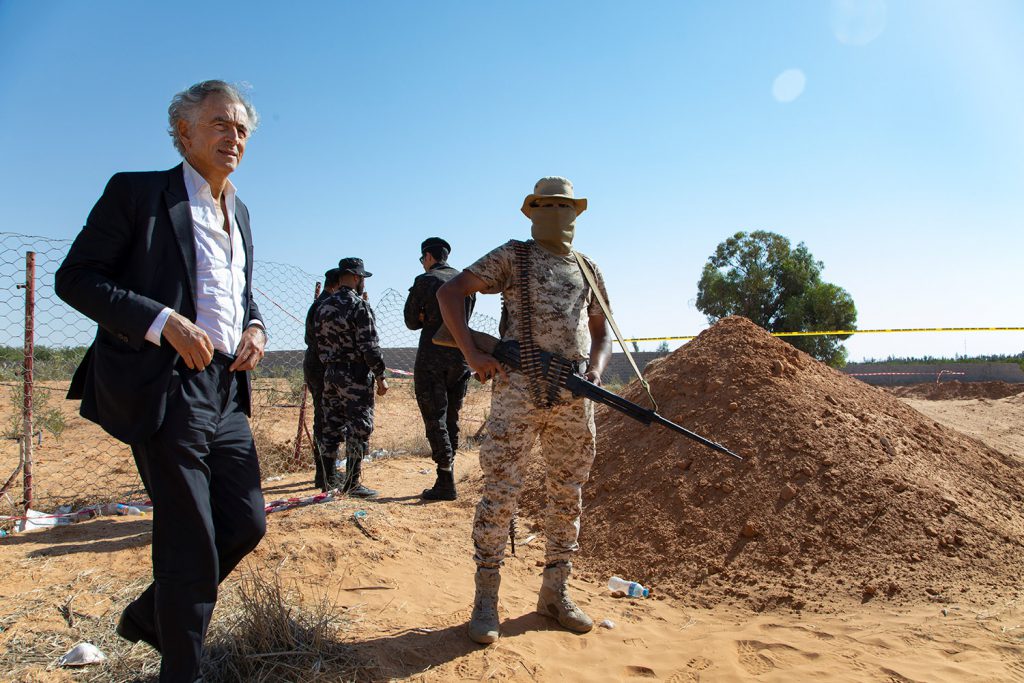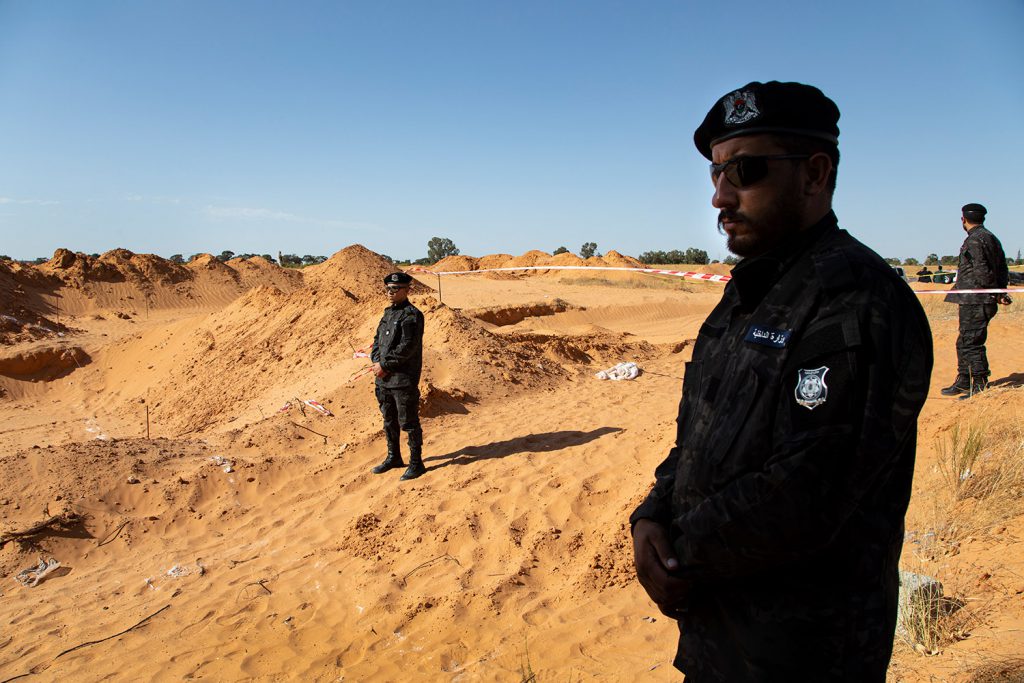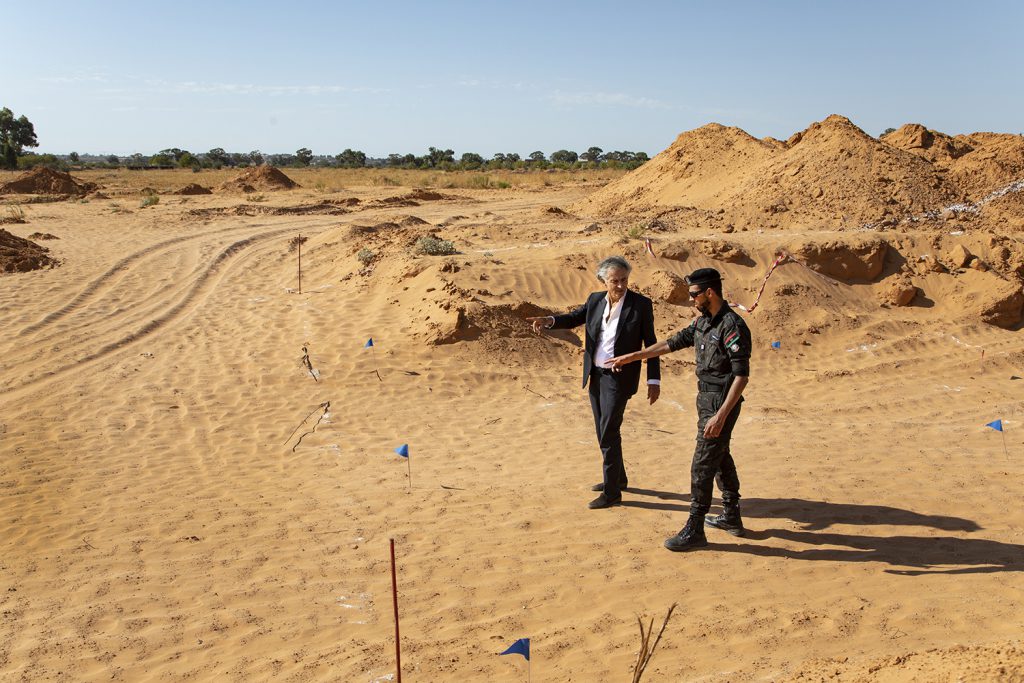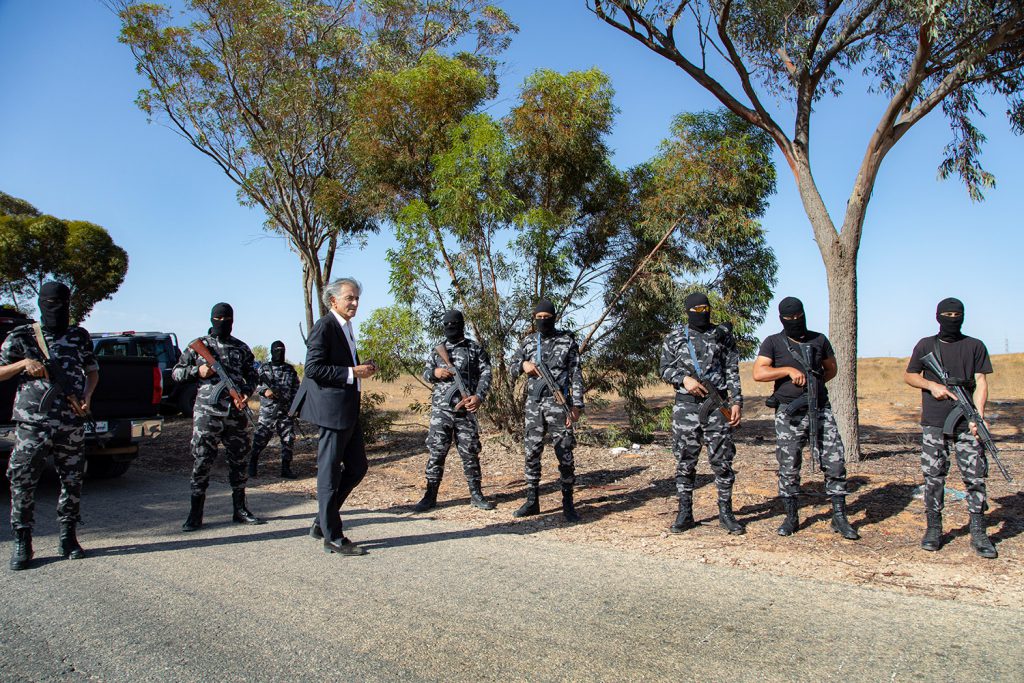 Tarhouna — the escort that will allow Bernard-Henri Lévy and the photographers Gilles Hertzog and Marc Roussel to escape their ISIS attackers.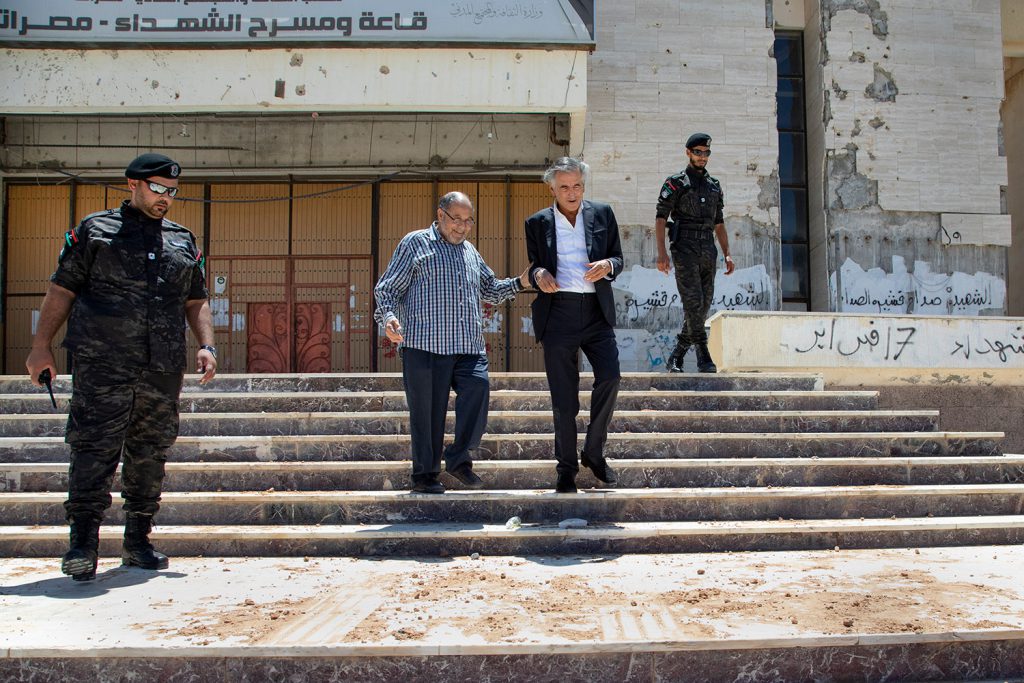 Tripoli — Bernard-Henri Lévy meets Mansour Saif Al-Nasr of the Libyan National Transitional Council (NTC).