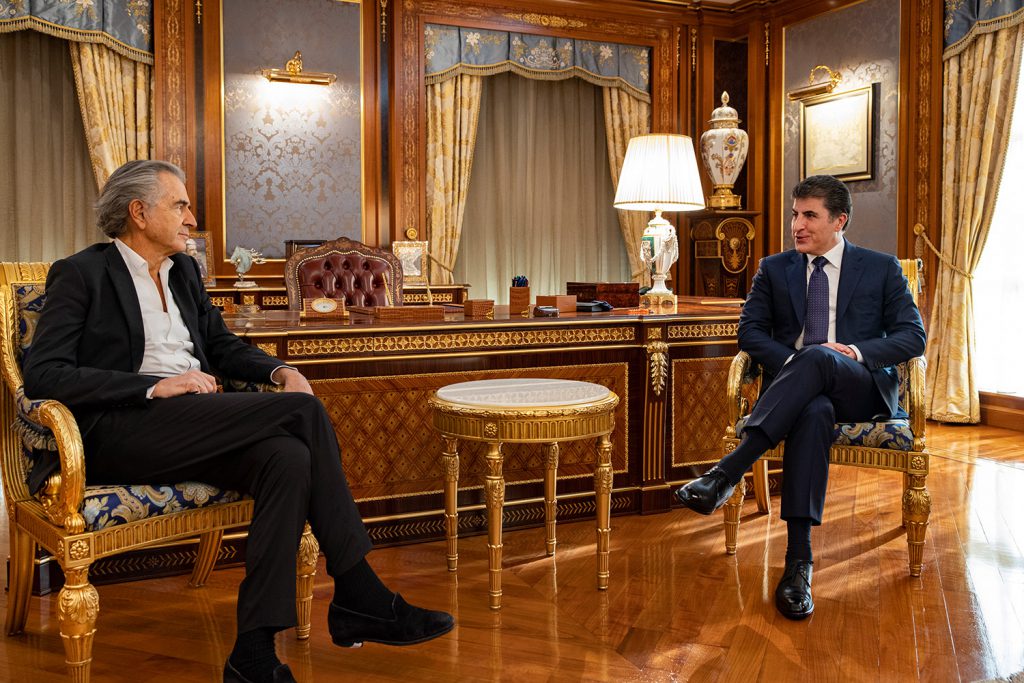 Erbil, Irak — Bernard-Henri Lévy meets Nechirvan Barzani, President of Iraqi Kurdistan.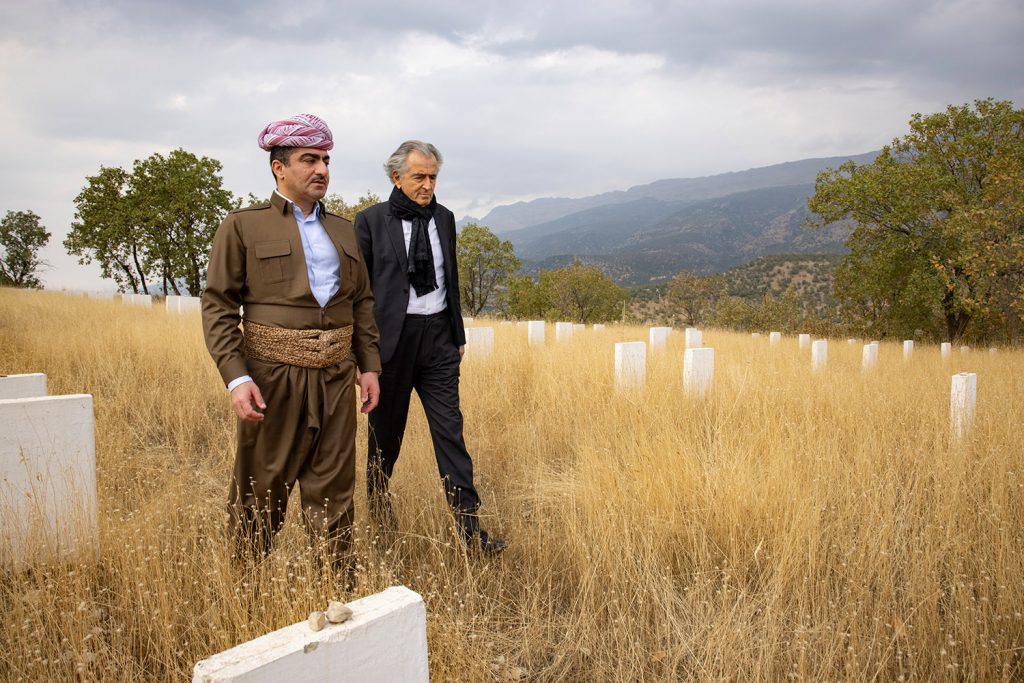 On the hills of Barzan, with General Sirwan Barzani, in a cemetery of Peshmerga fighters.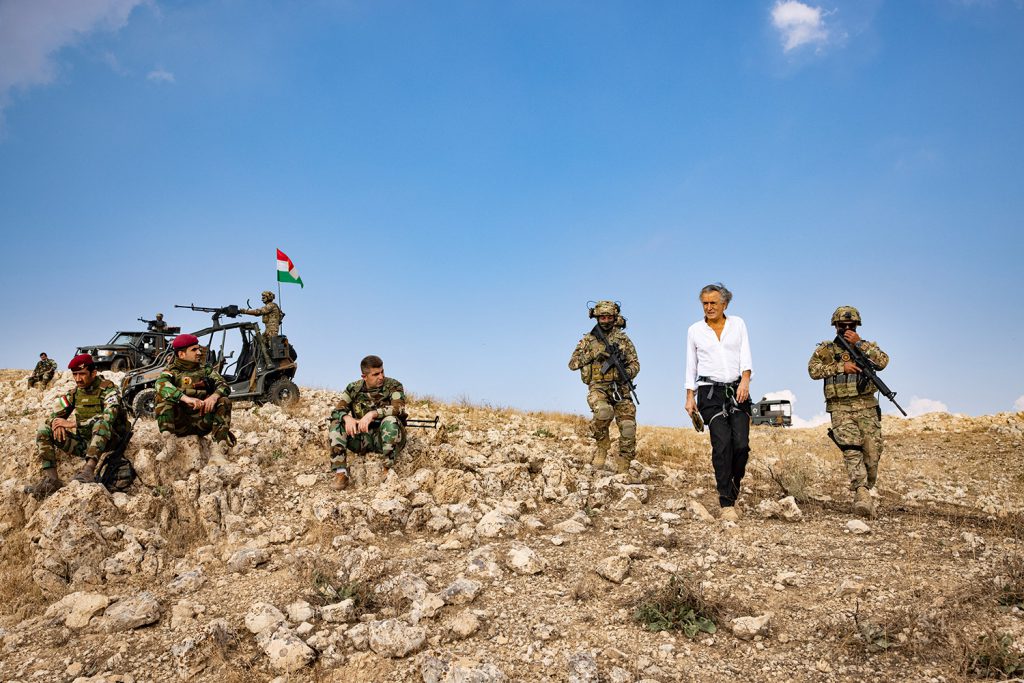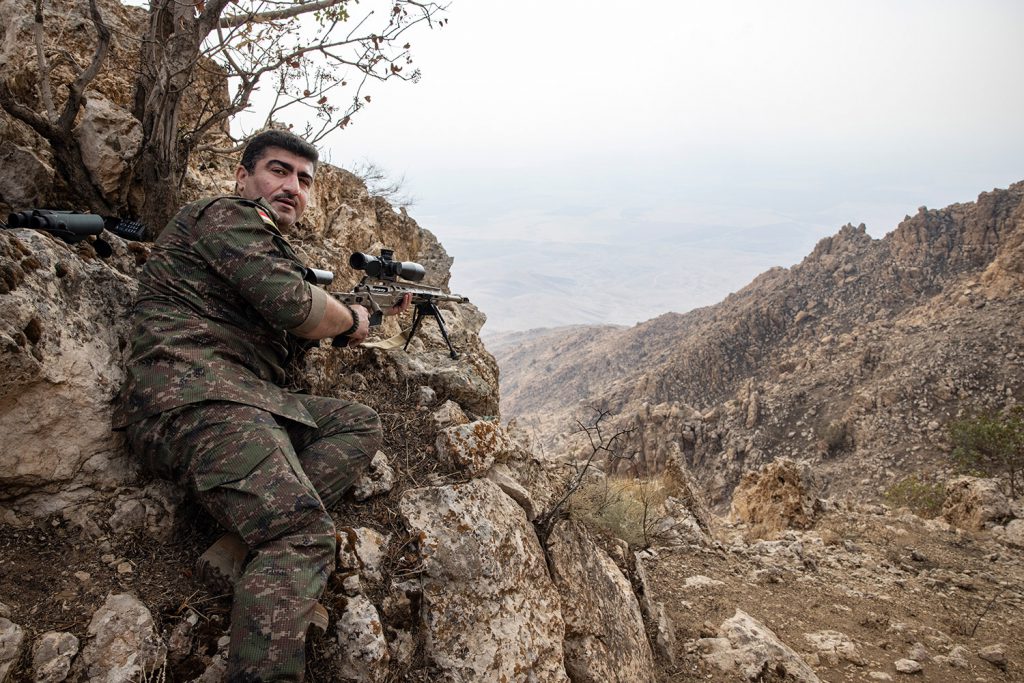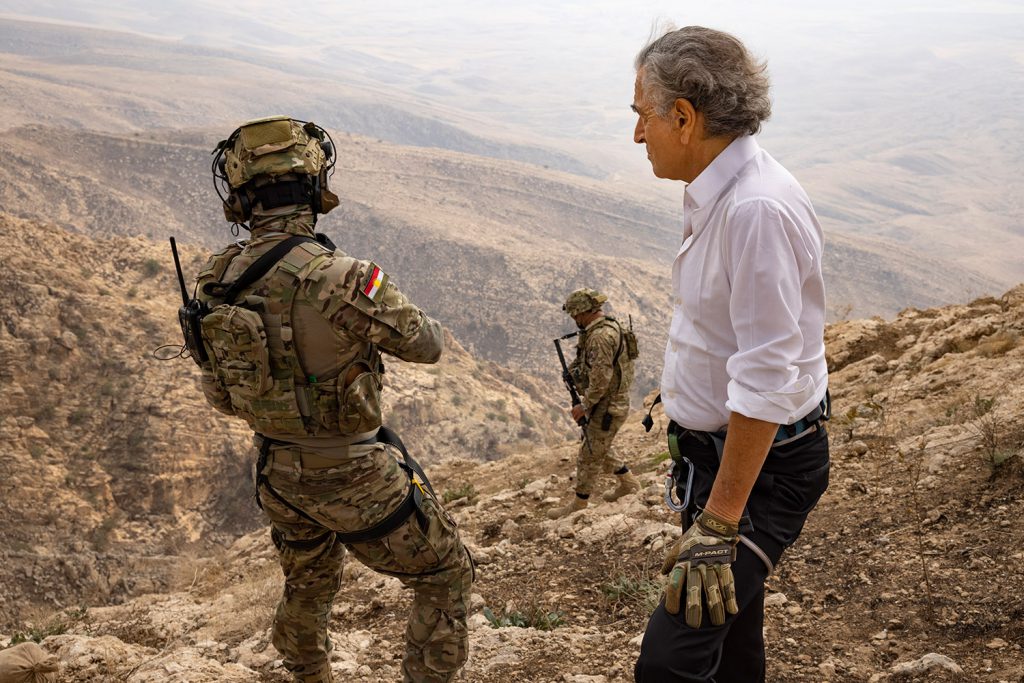 On the ridge of the Karachok Mountains, Bernard-Henri Lévy is about to descend along the cliff, to reach a cave, refuge of ISIS…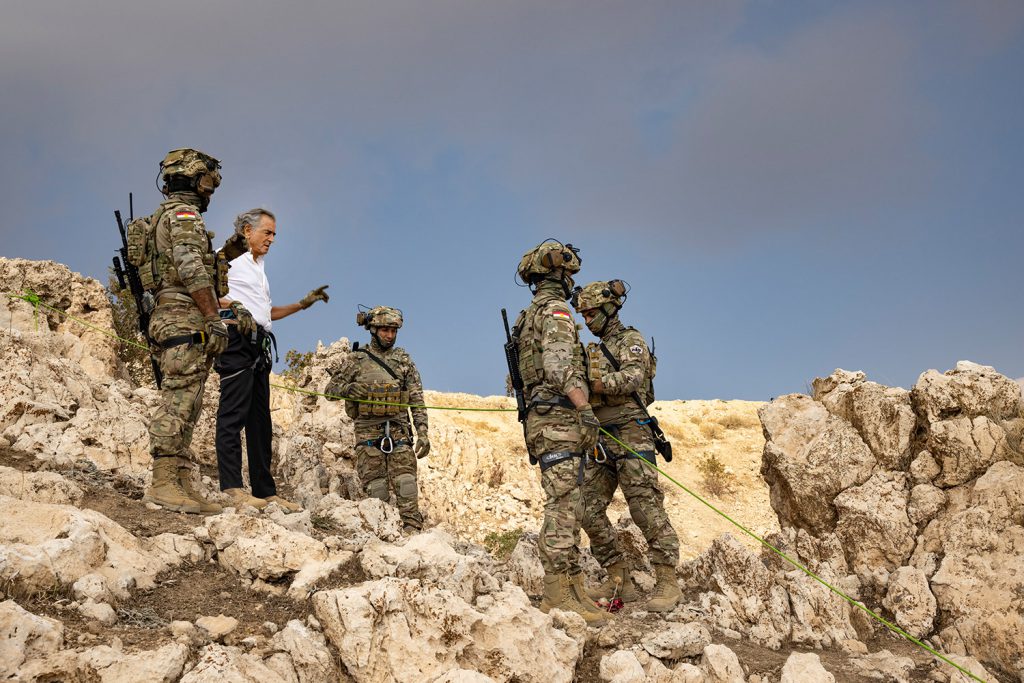 A meticulous preparation before abseiling on Karachok mountain.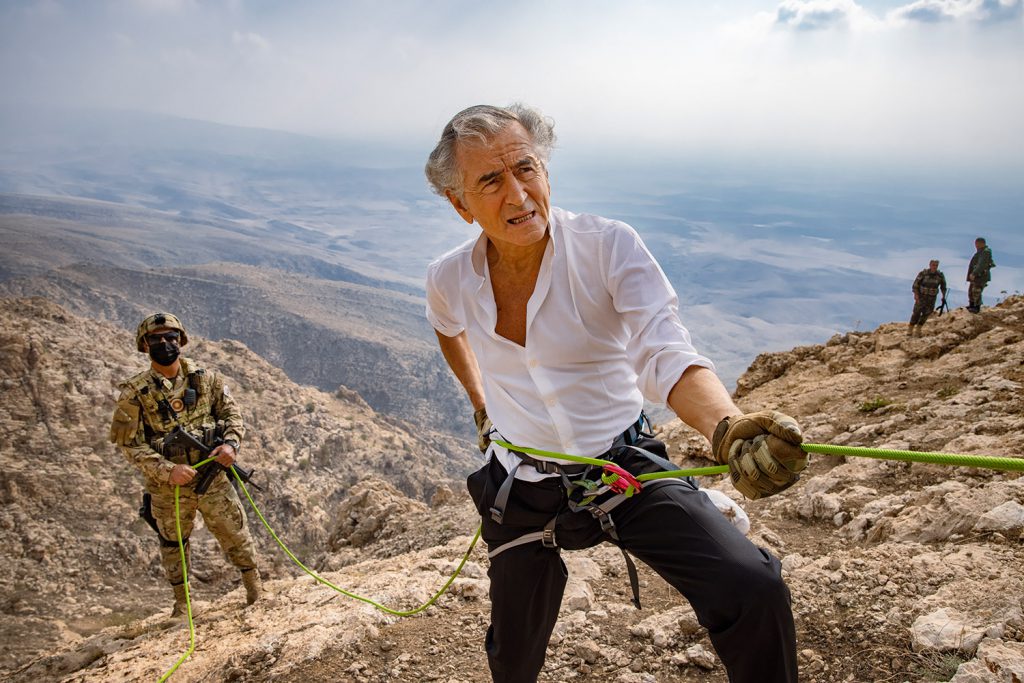 Abseiling towards ISIS caves in the Karakoch mountains…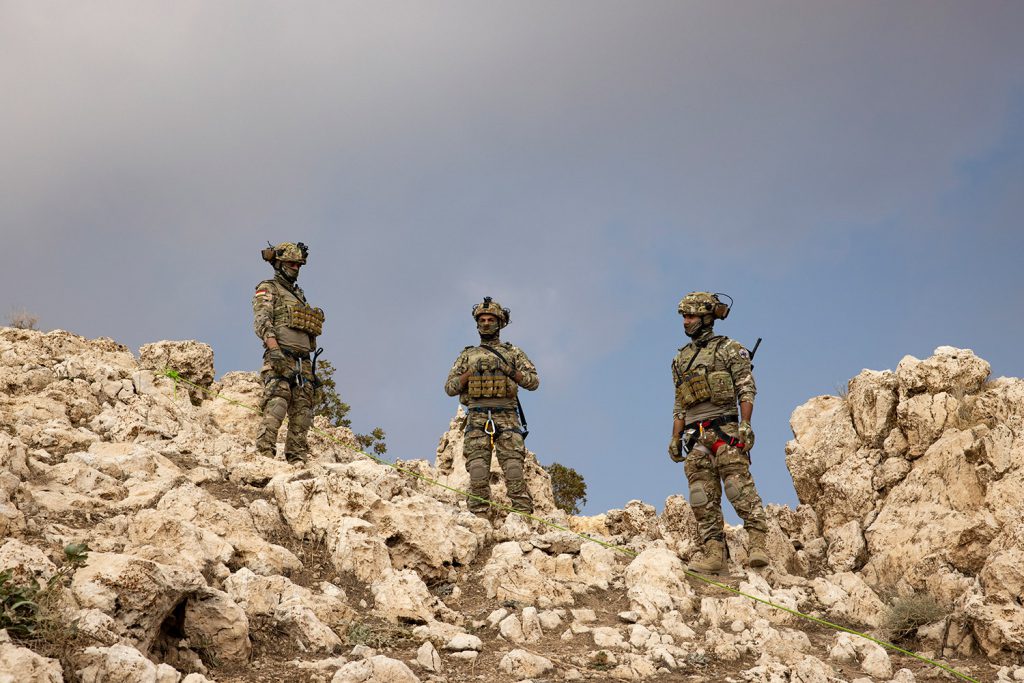 Under protection of the Peshmerga.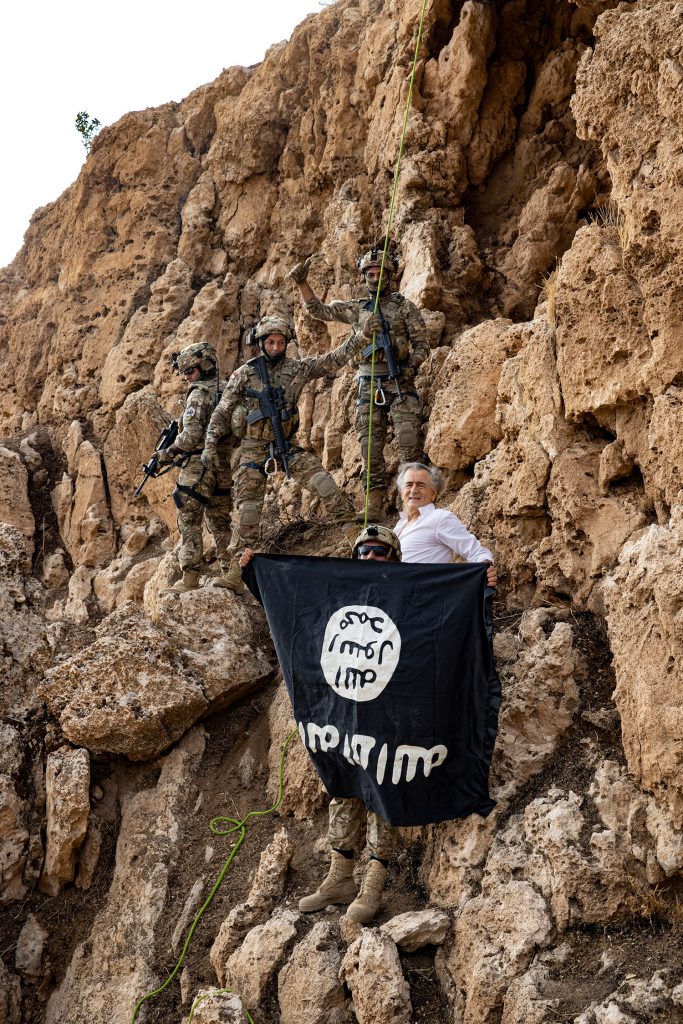 ISIS shelters, hidden in the mountains of the Iraqi Kurdistan. The symbols of ISIS will be destroyed.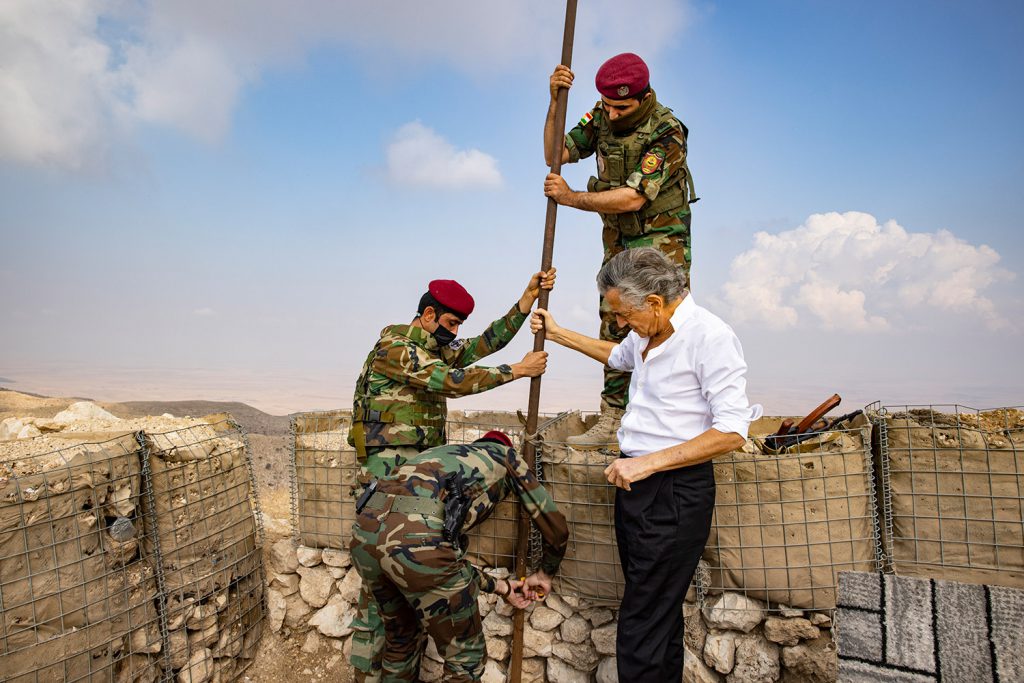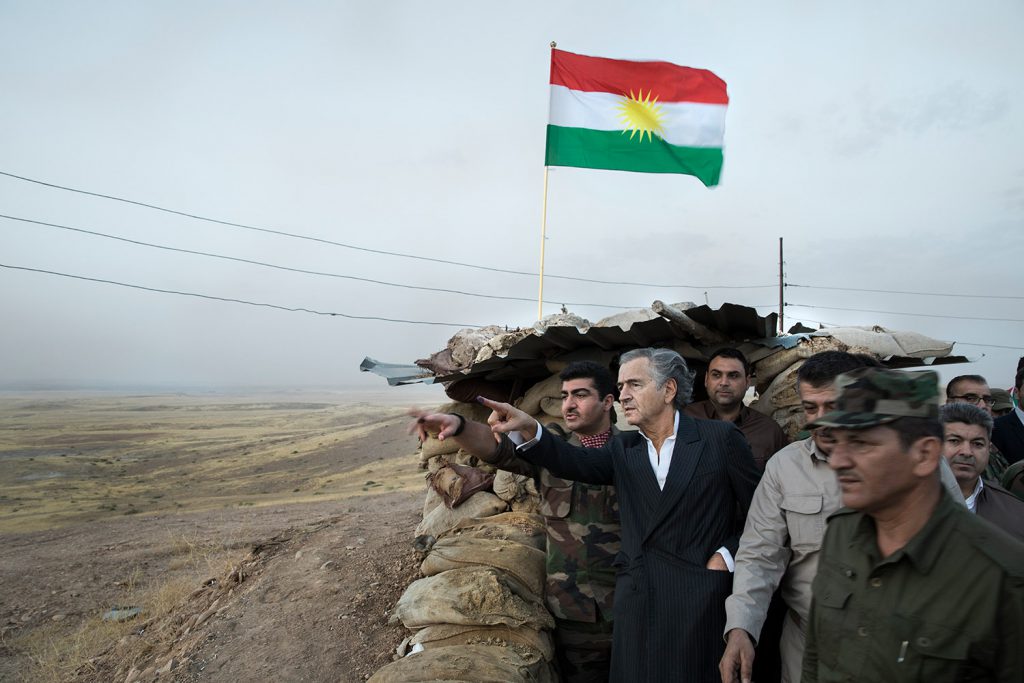 With general Sirwan Barzani and the Peshmerga.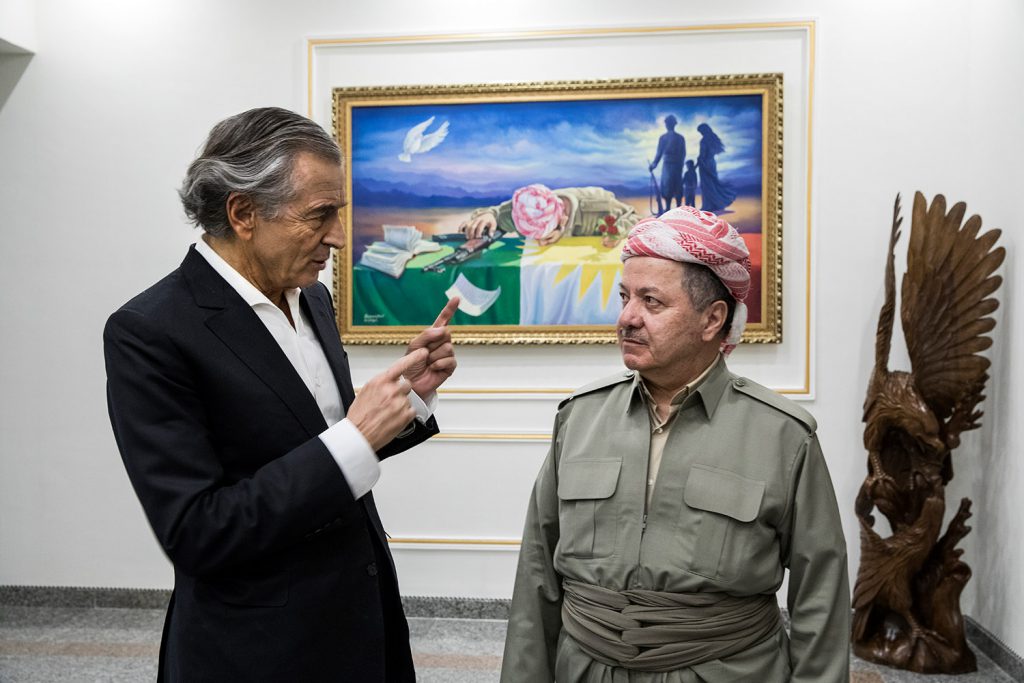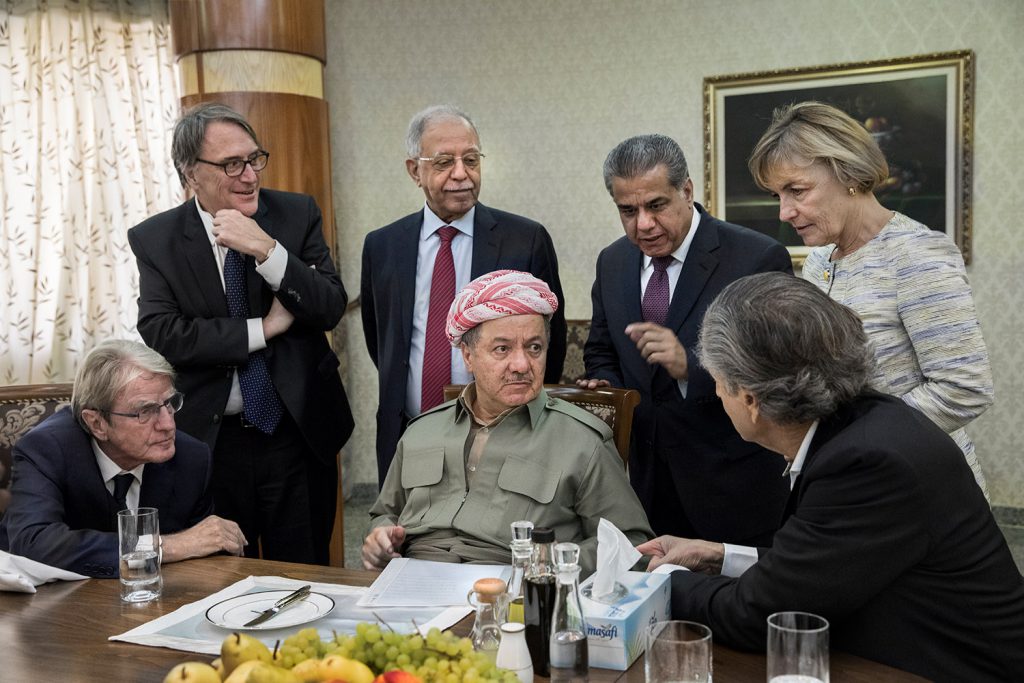 Salahadin (province) – Bernard-Henri Lévy with Massoud Barzani, Gilles Hertzog and Bernard Kouchner.