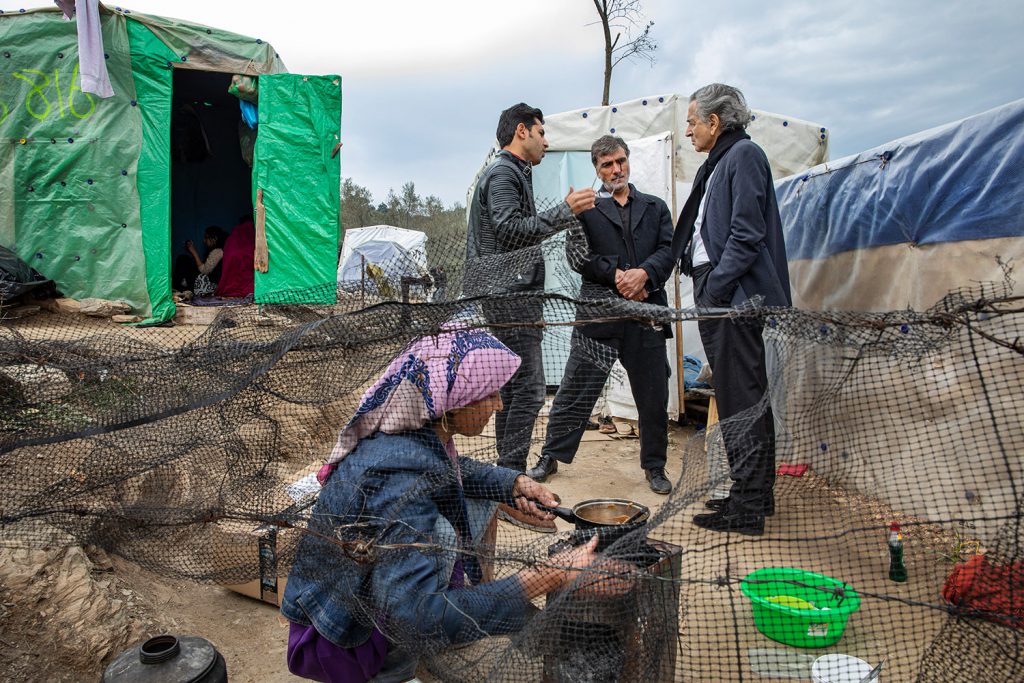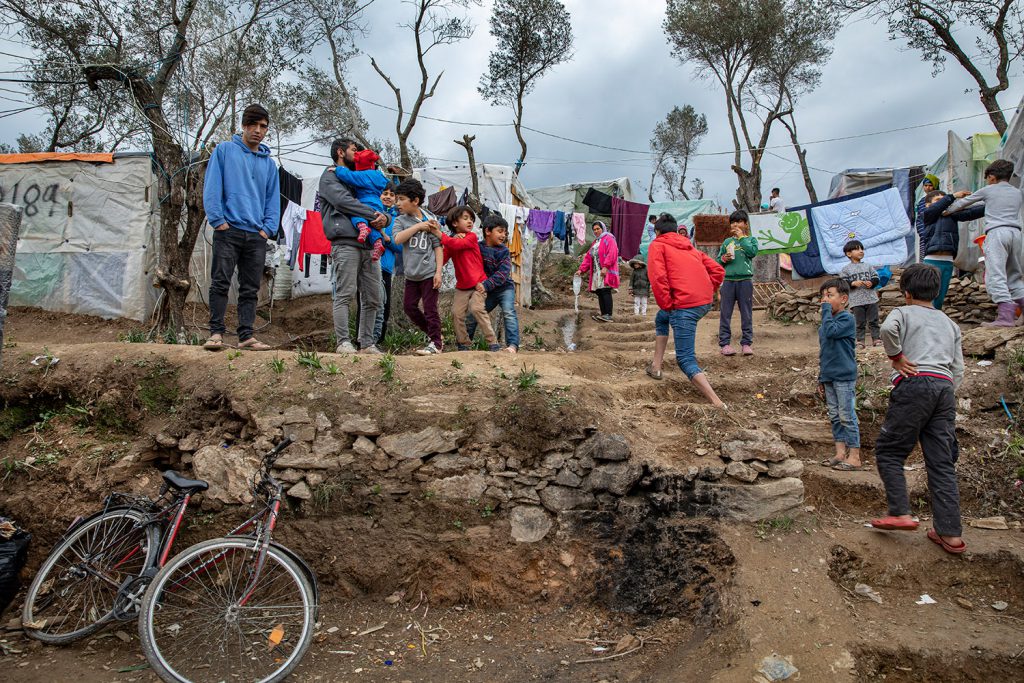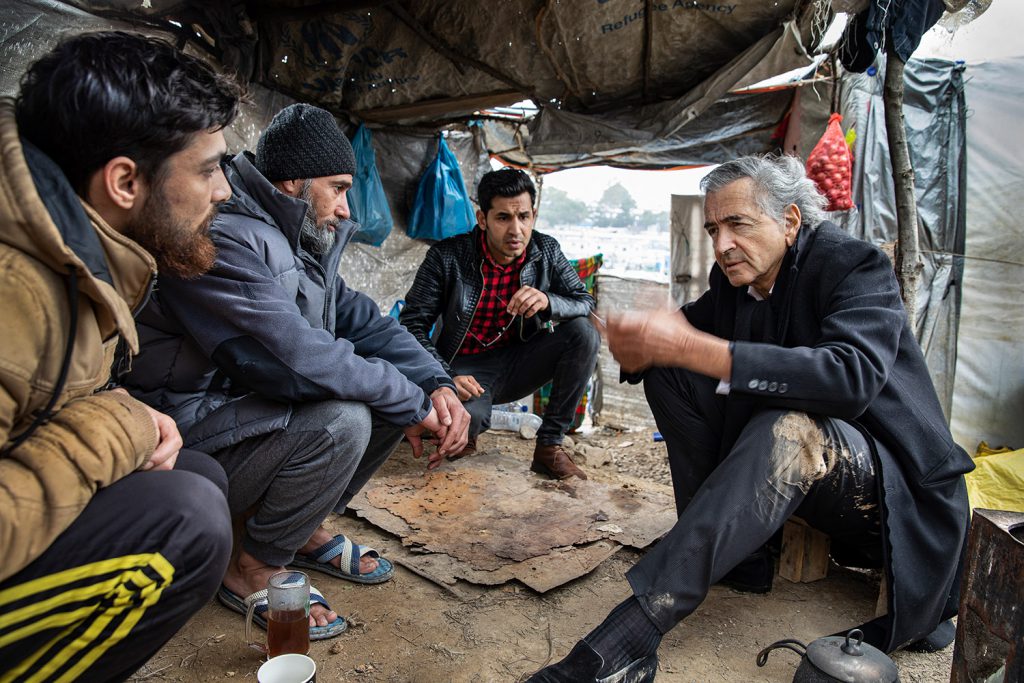 With Syrian refugees. In 2019, they were less than 10% in this "hot spot" funded by Europe but managed by Greece.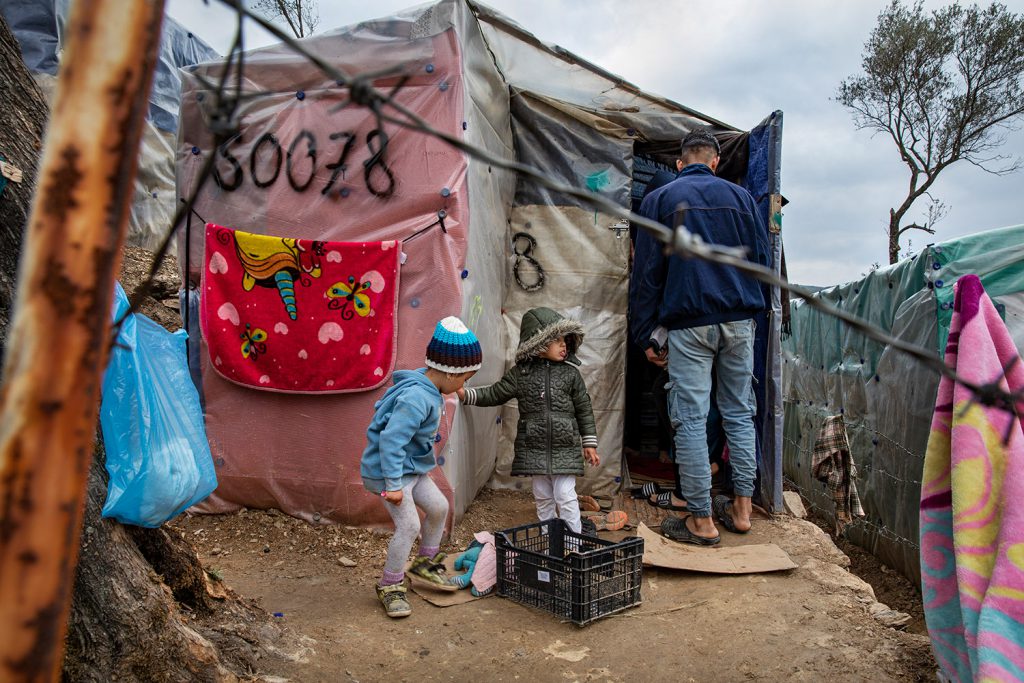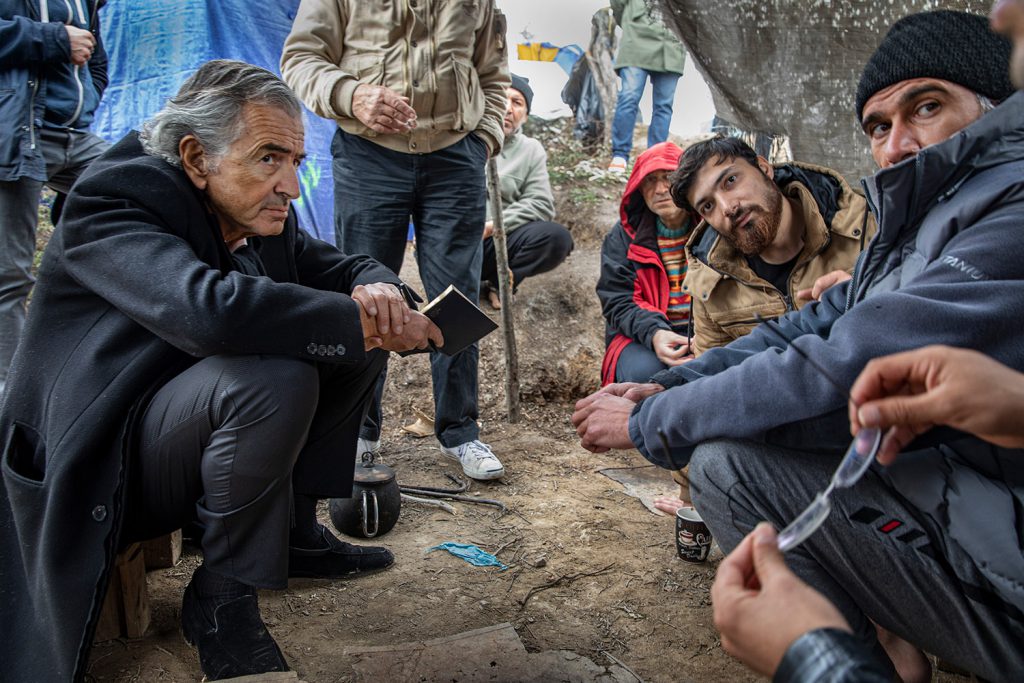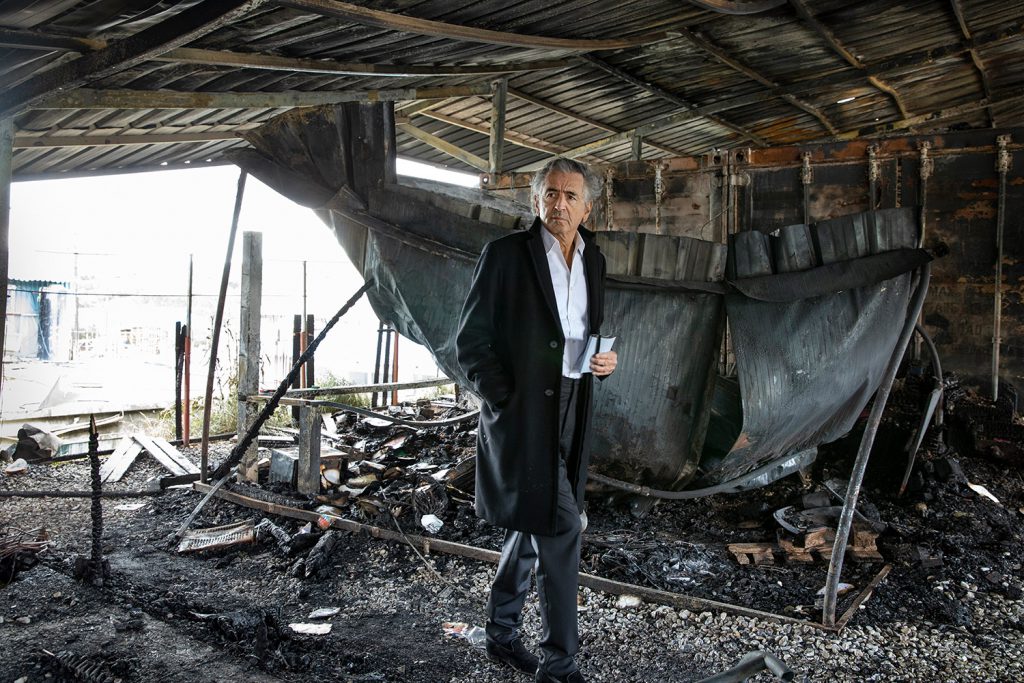 Three kilometers south of Moria, in the ruins of an arson attack, presumably carried out by far-right activists, on a migrant school in March 2020.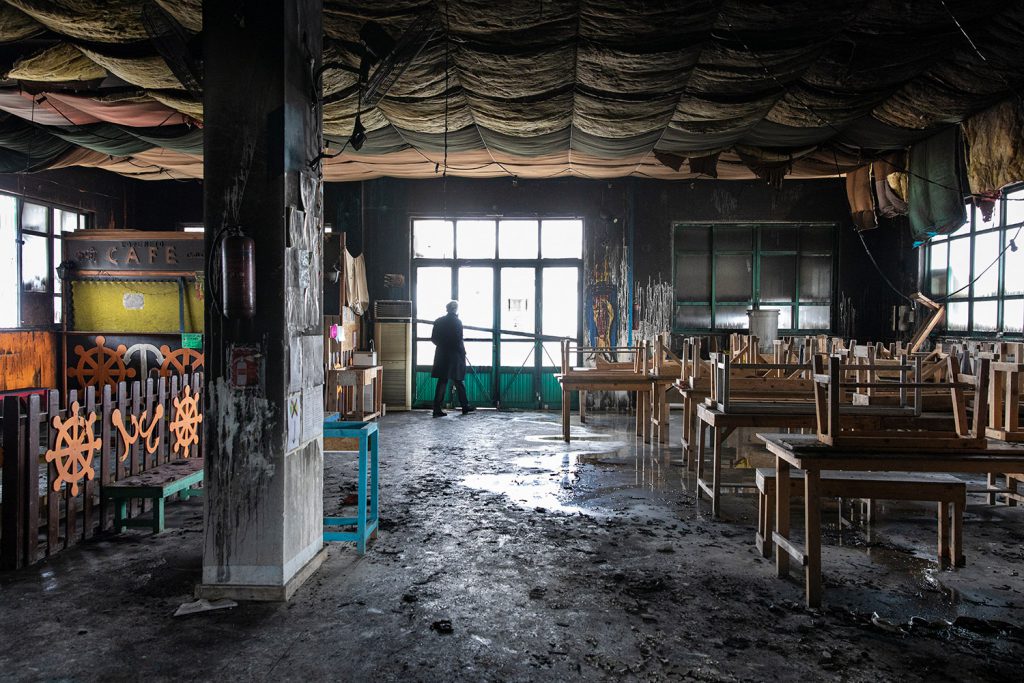 Assessing the damages…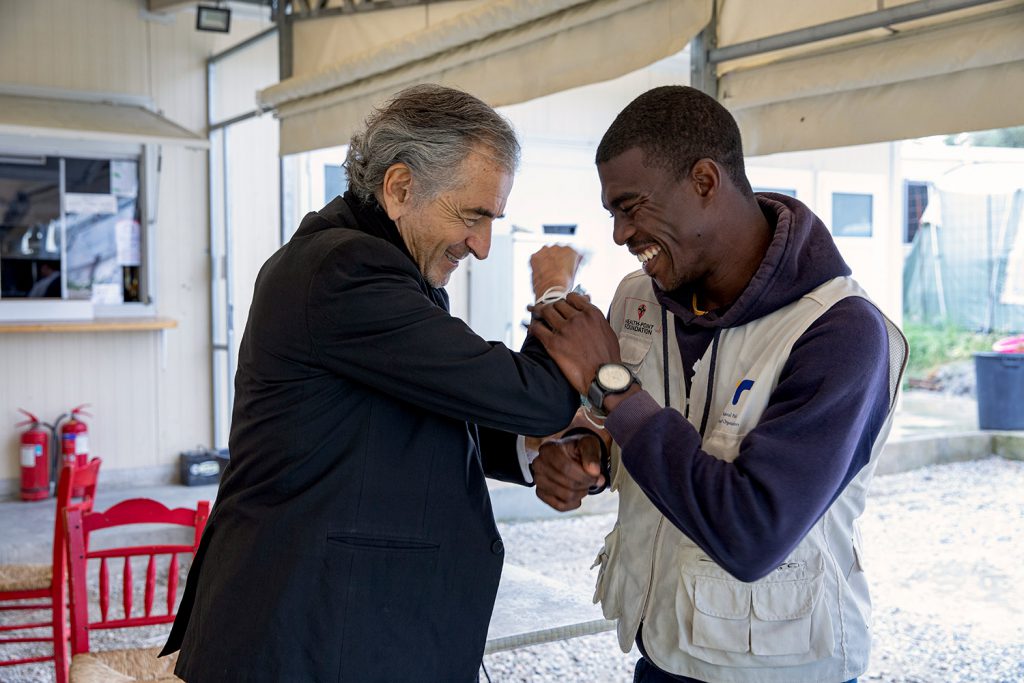 Sharing nice moments with Abdoulaye, a refugee from Cameroon who regained hope after finding a small job…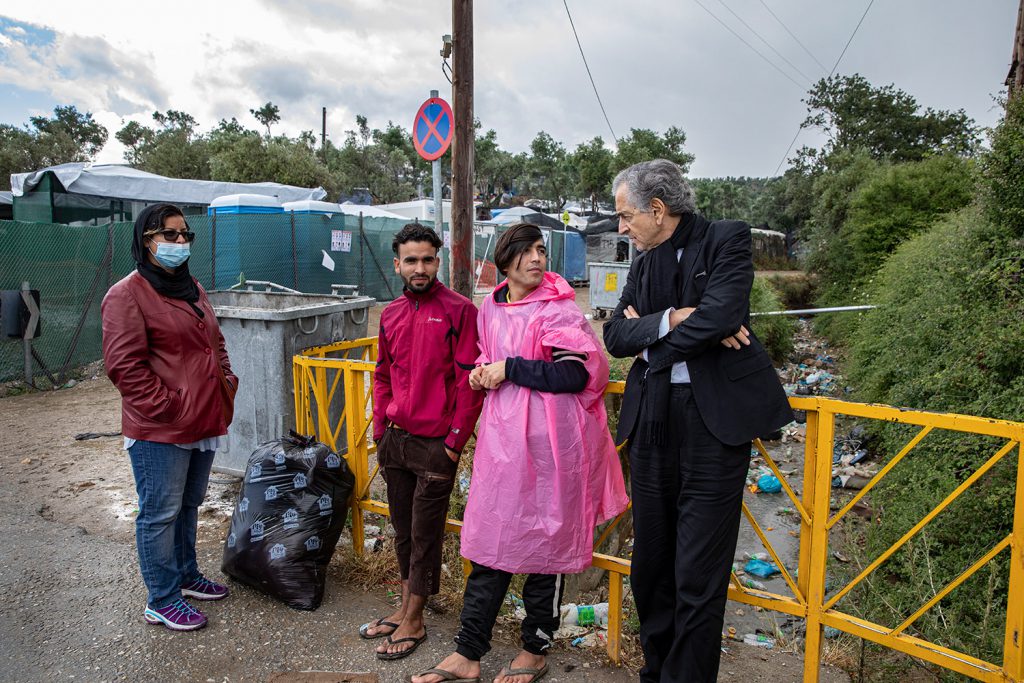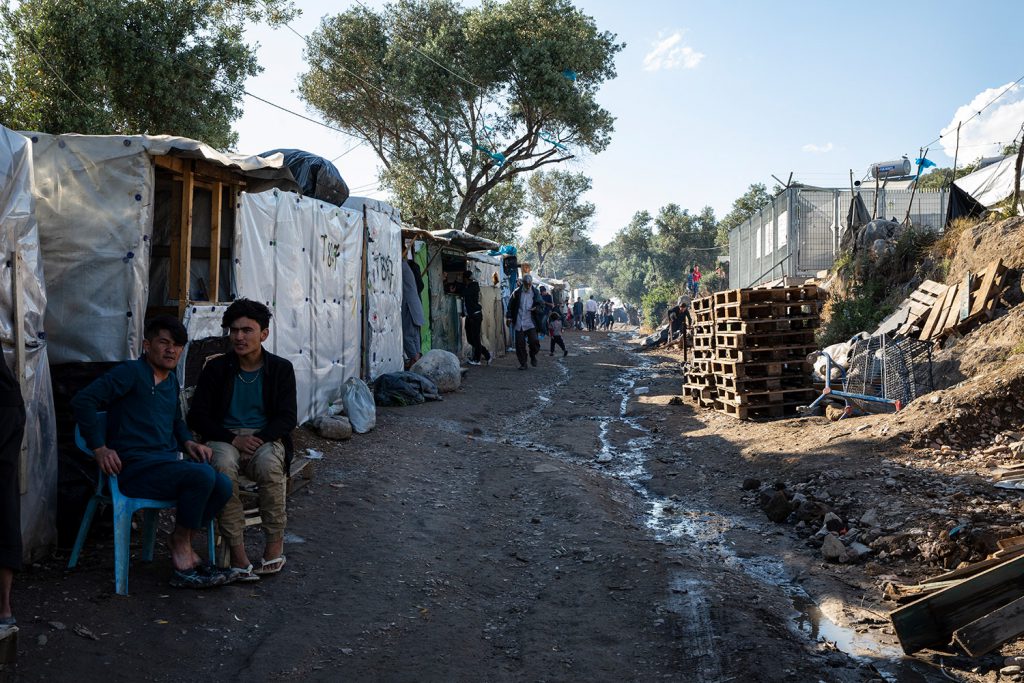 The "shopping street" of Moria camp, where on can find something to survive. The internal economy of the camp is organized there, despite the absence of running water or electricity.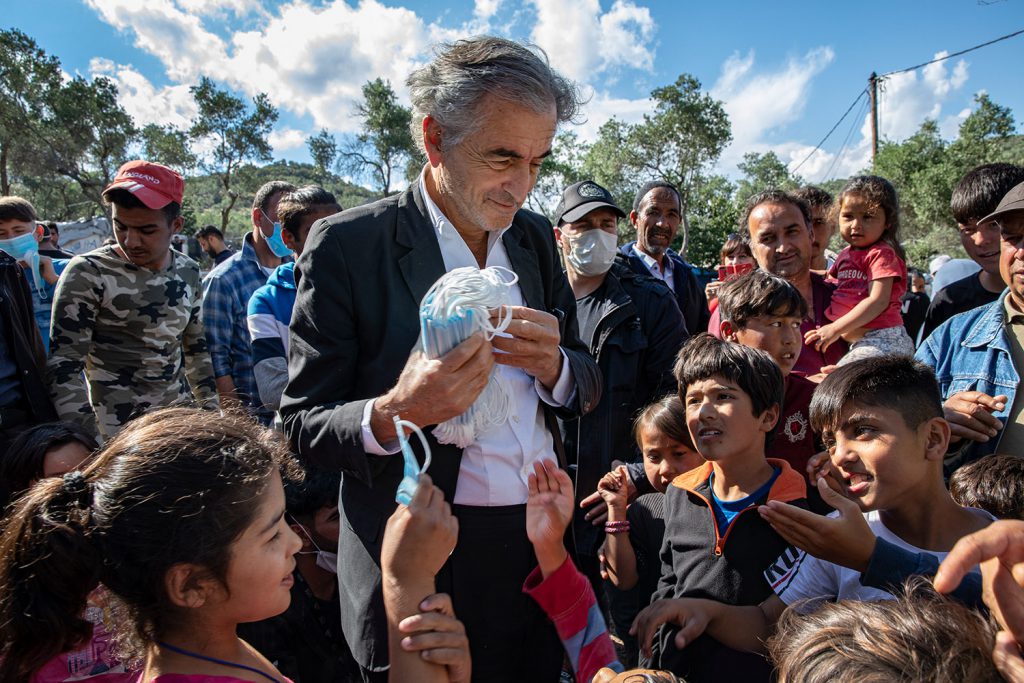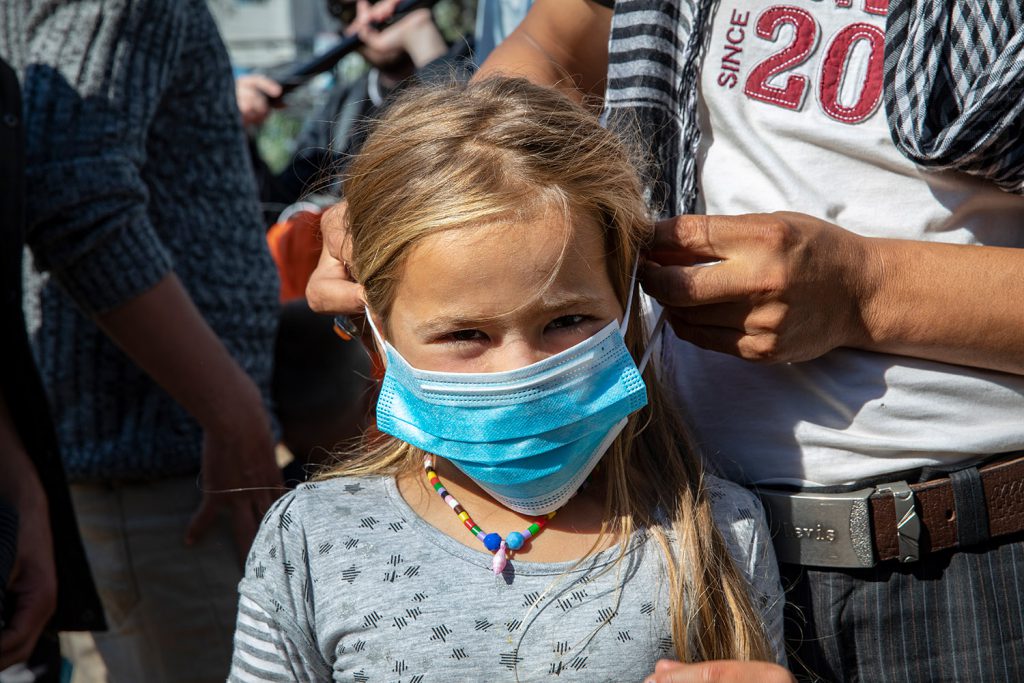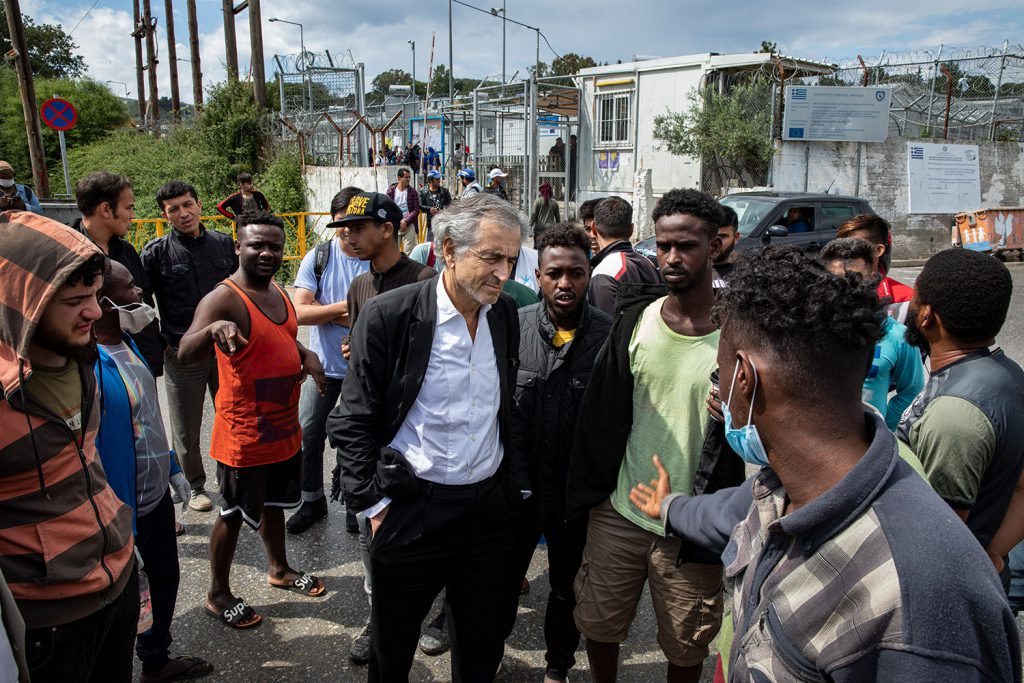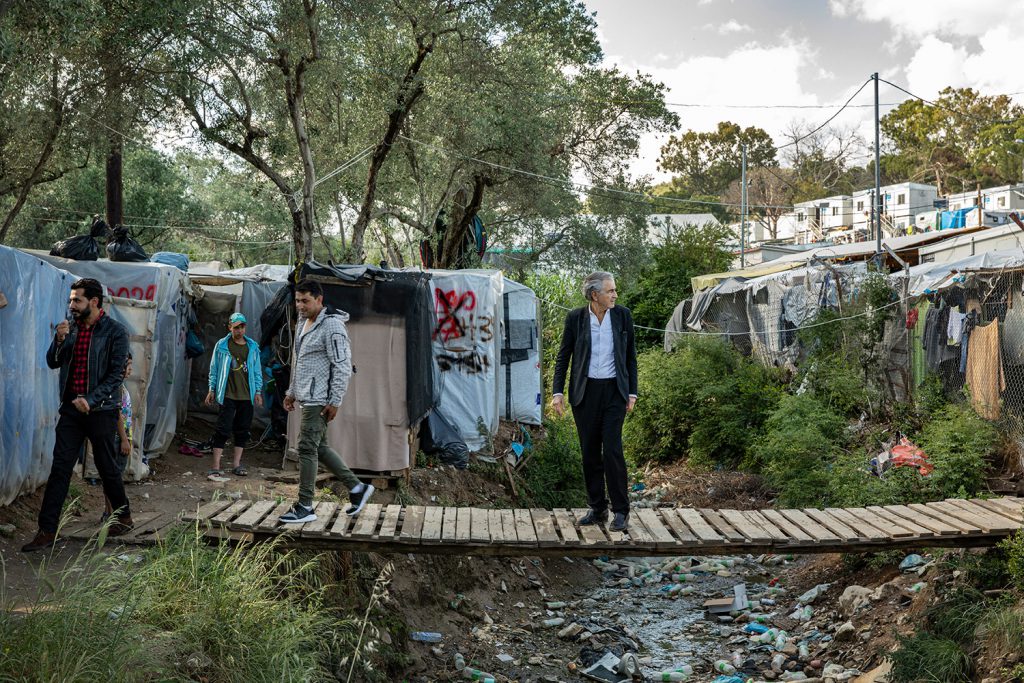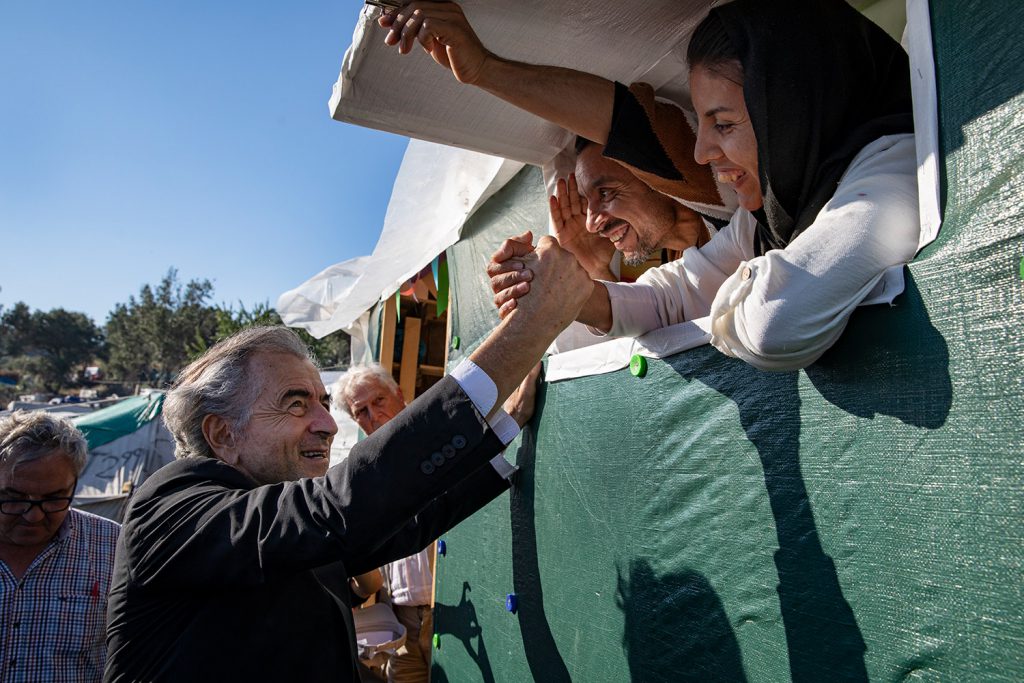 Fraternity with the refugees of the Moria camp. Gilles Hertzog behind.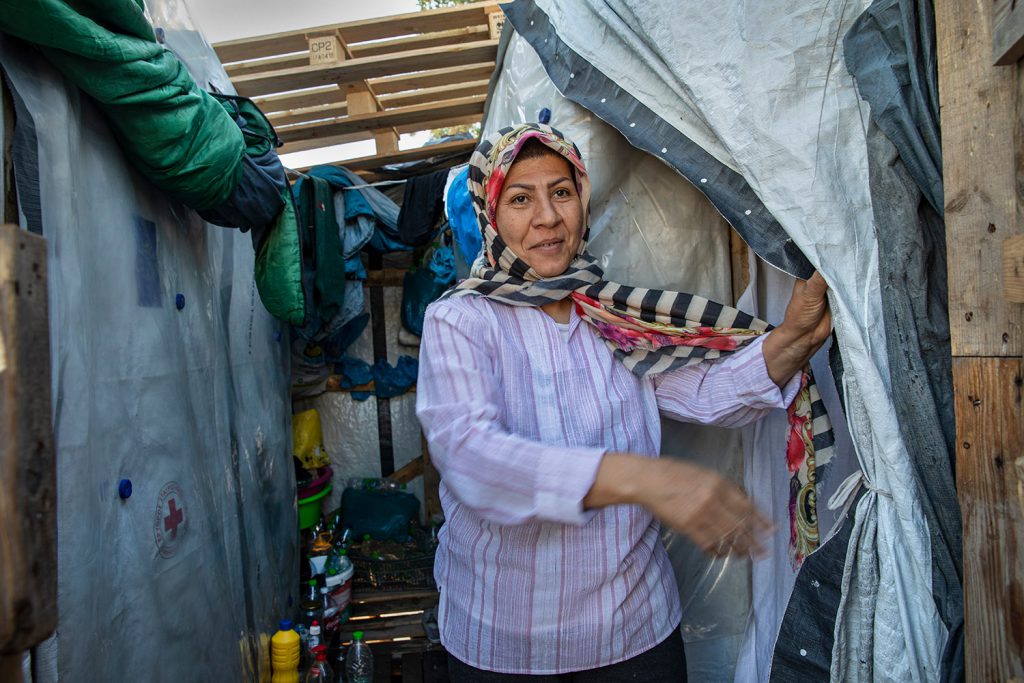 The shelter of this woman refugee in the Moria camp is a room for five people. The entrance, covered with pallets, is used as a kitchen.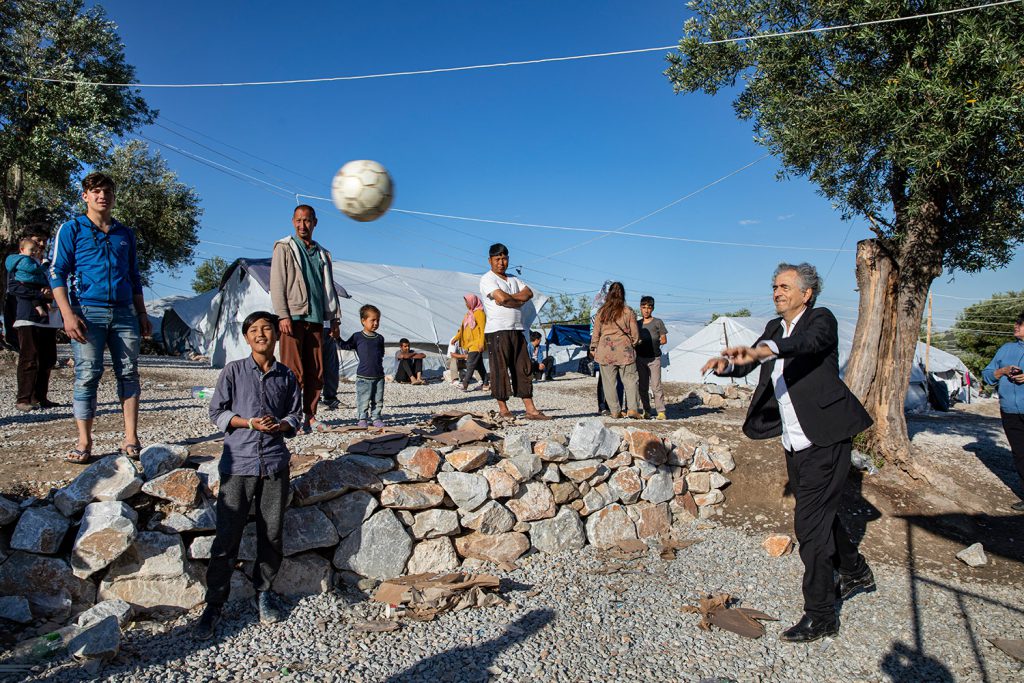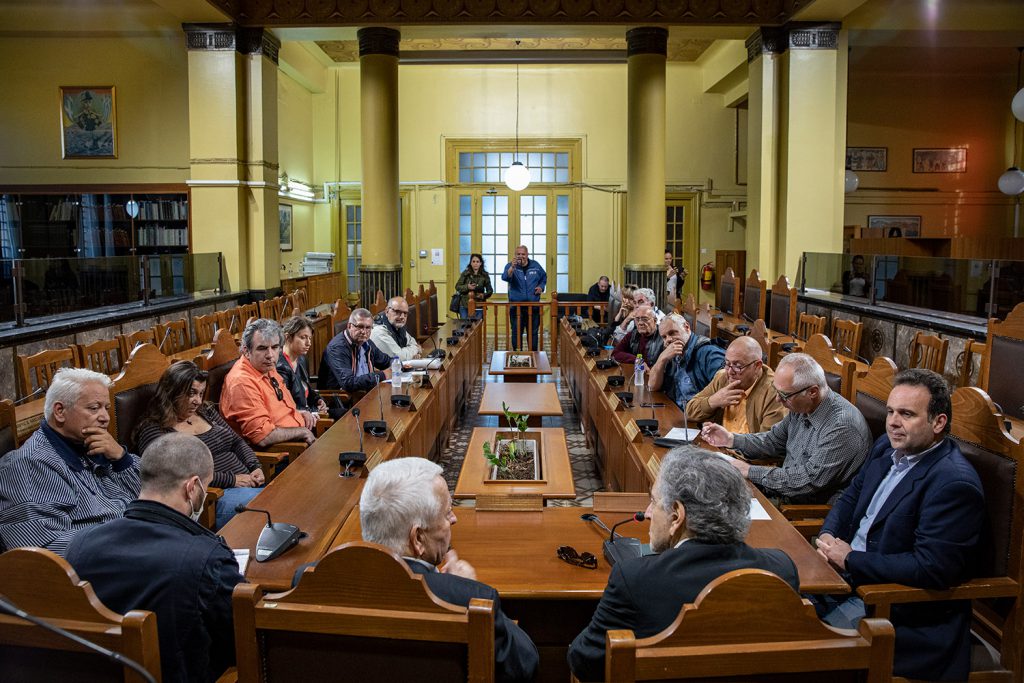 Meeting at the palace of the Governor of Lesbos, Constantinos Moutzouris (white hair, from behind) with his supporters and allies on the right and the far right.