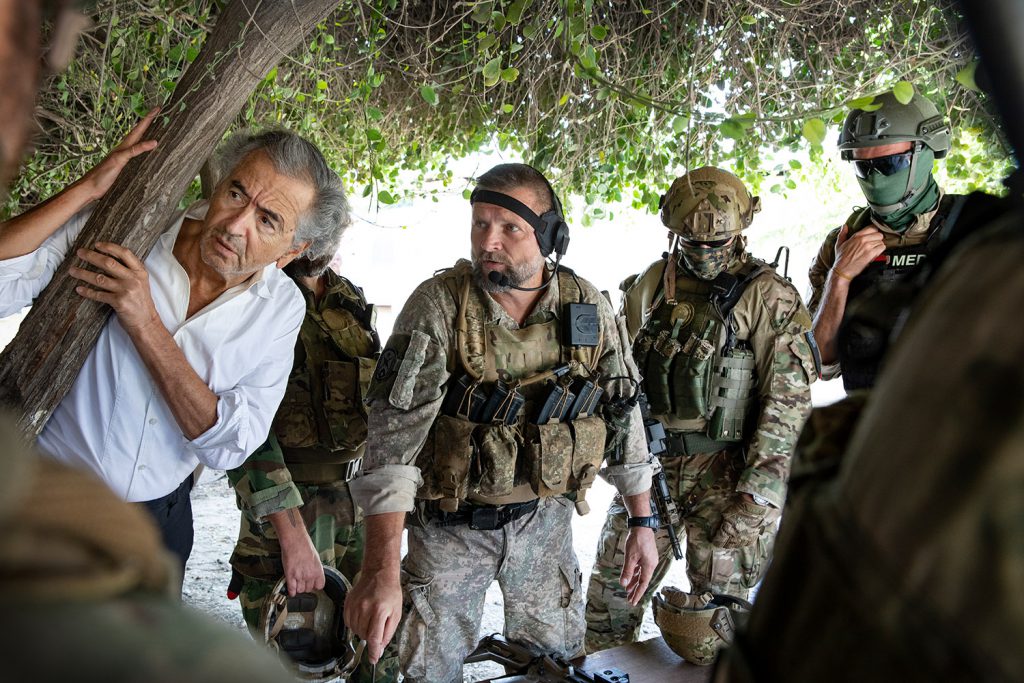 Bernard-Henri Lévy with some of the « cent mentors » of Bancroft, the private American agency financed by the State Department which trains AMISOM's elite commandos and manages this base straight out of a Graham Greene or Gérard de Villiers novel.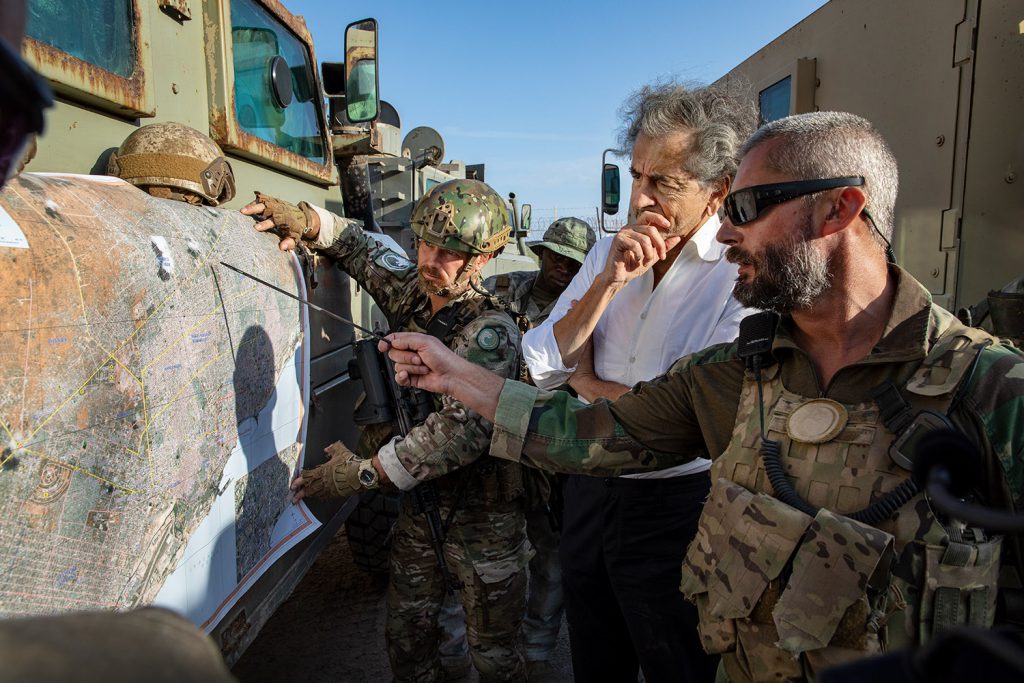 Attending the preparation of an intervention against the Islamist militias.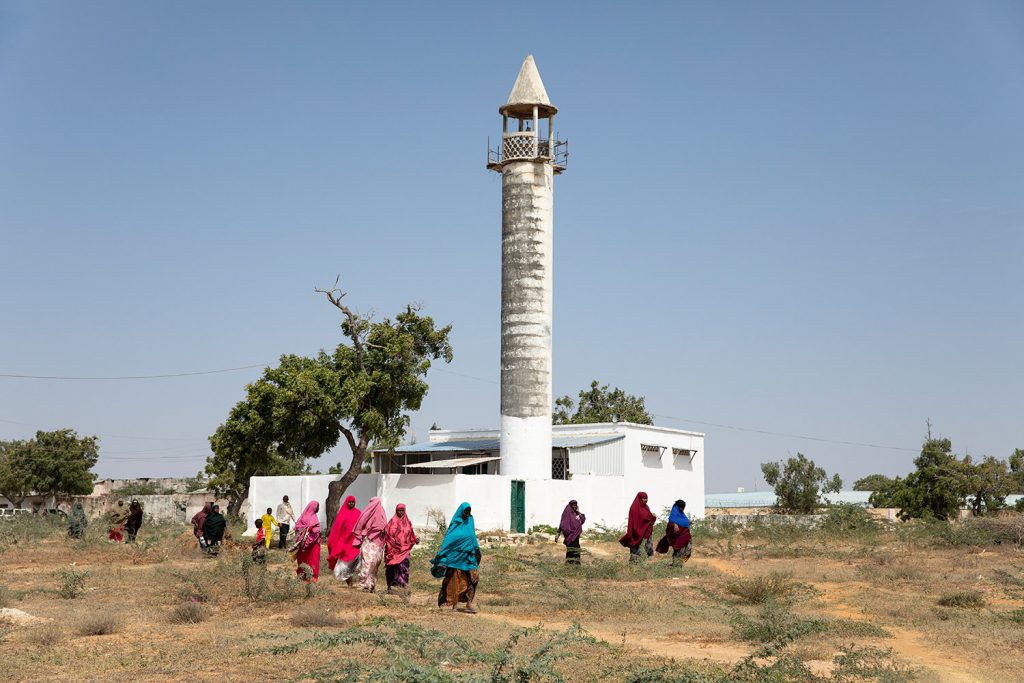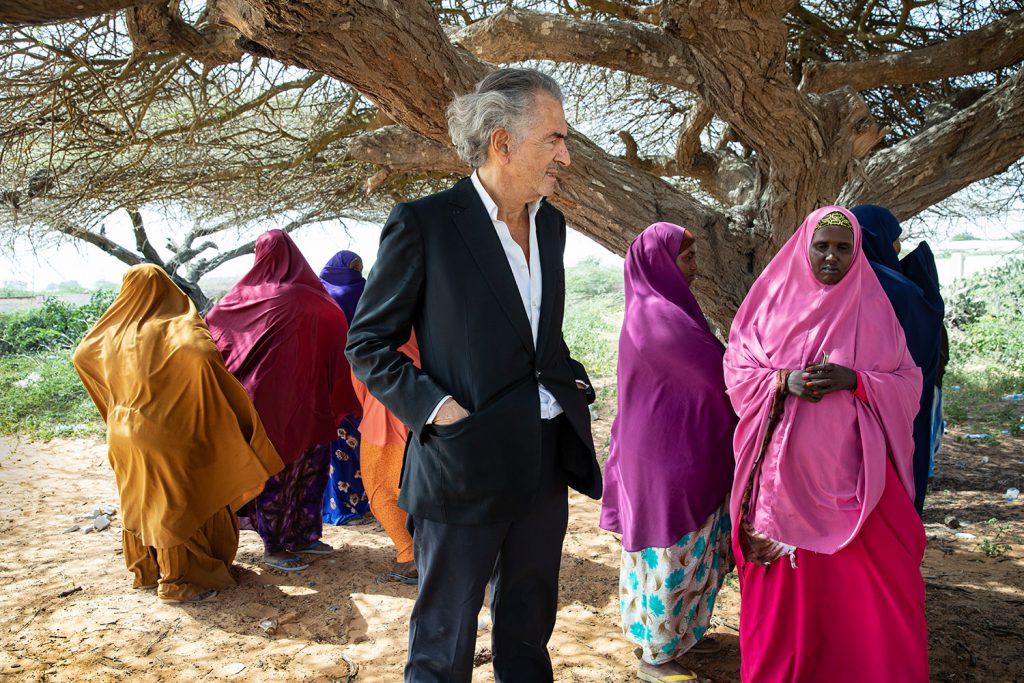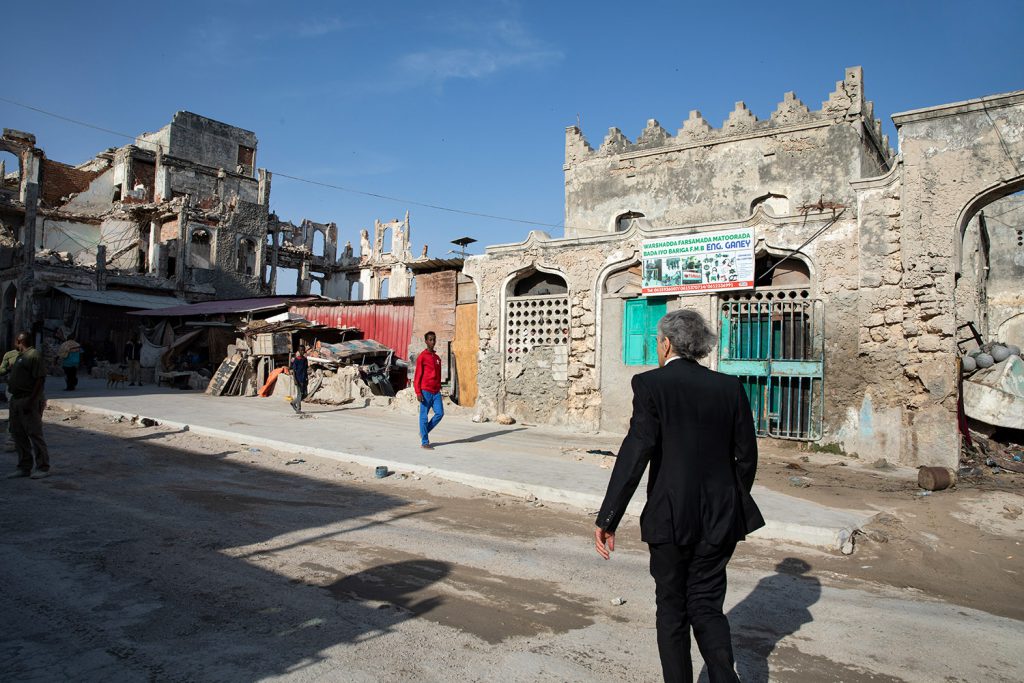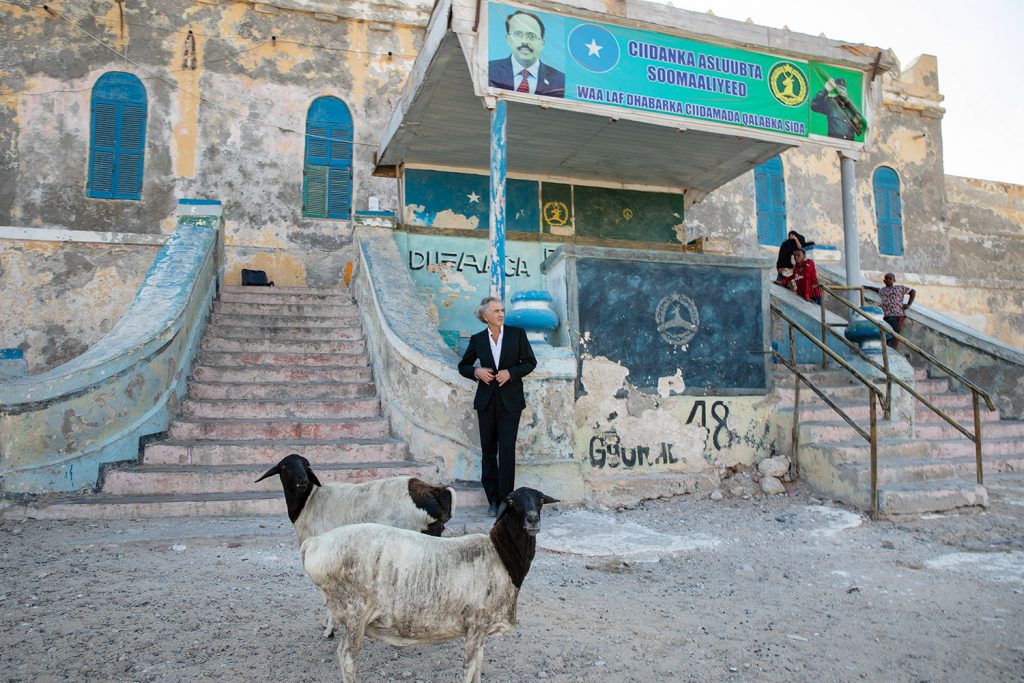 In Mogadishu.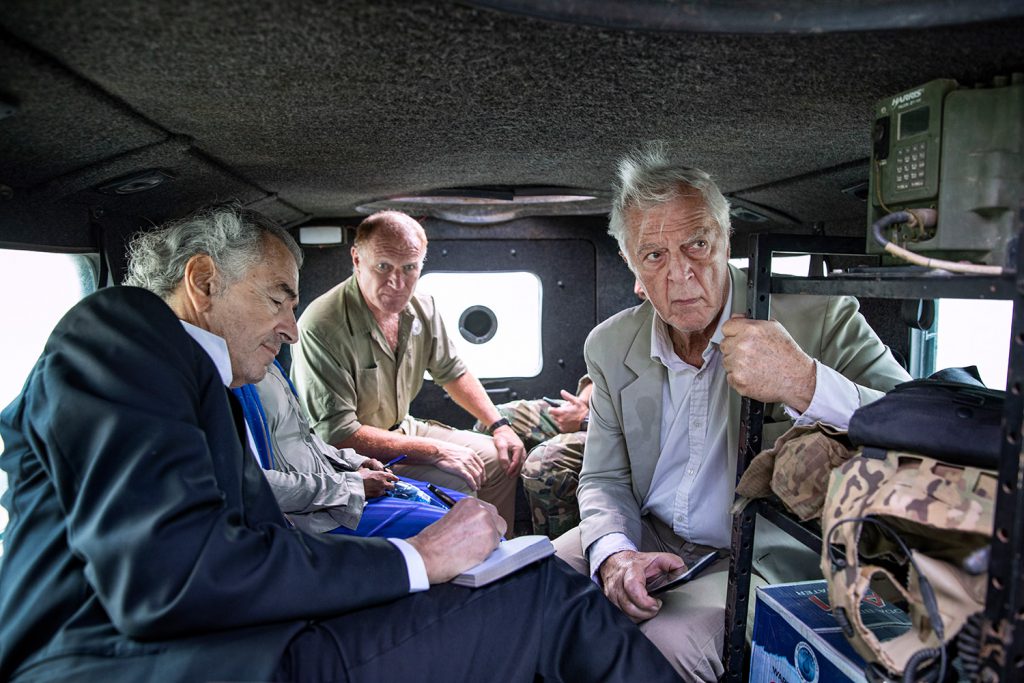 With Gilles Hertzog (right) et Bancroft's soldiers.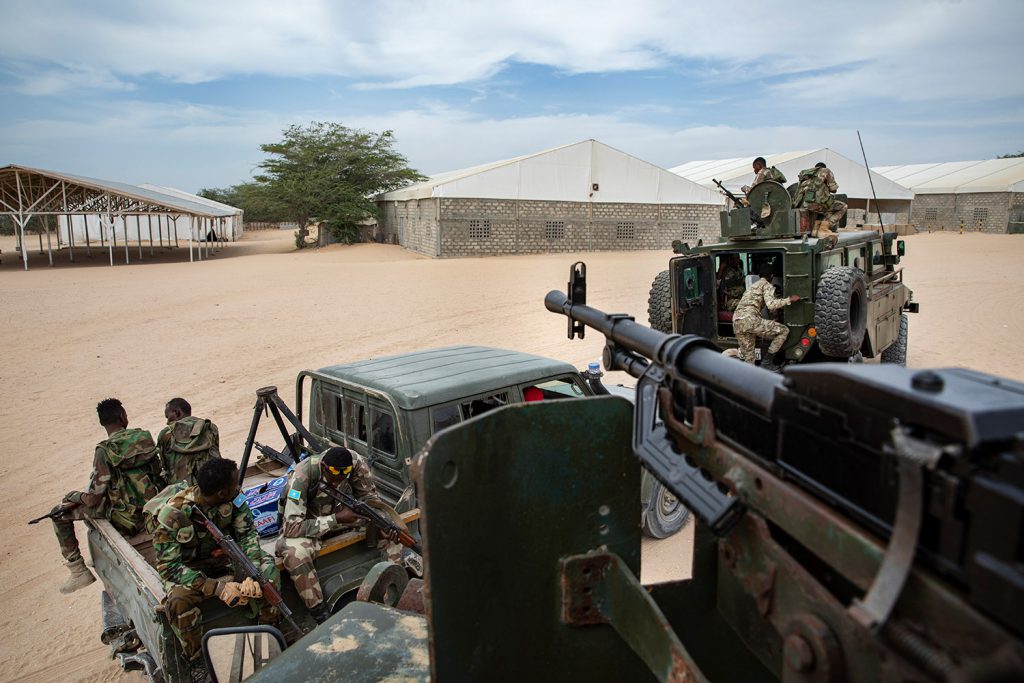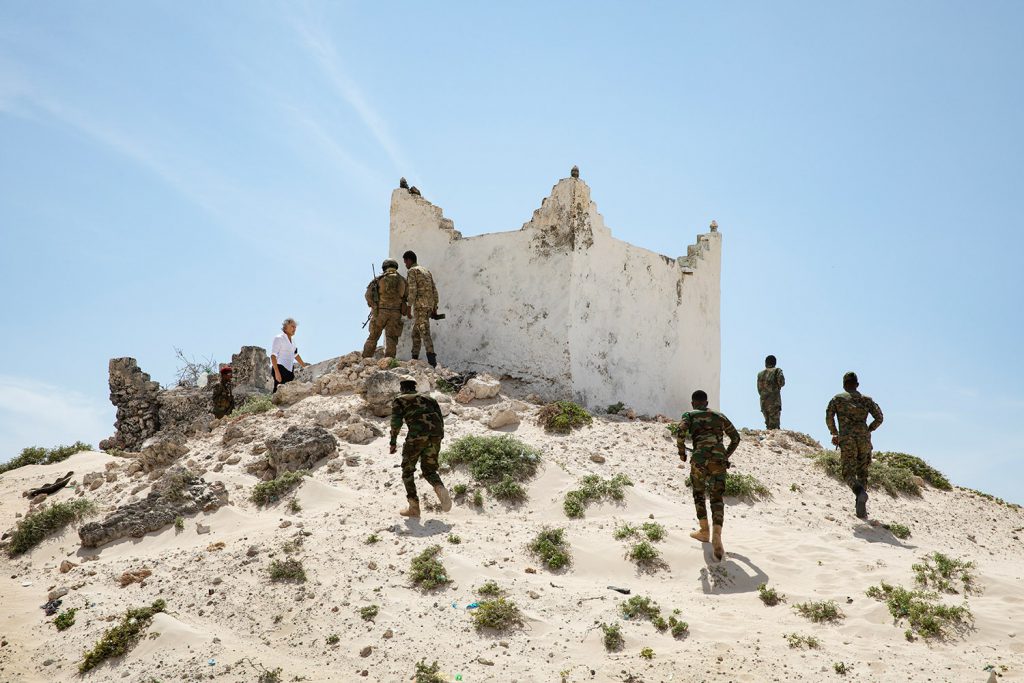 With a unit of Amisom (African Union mission in Somalia led by Ugandan and Burundian officers) pushing back the Shebab jihadists.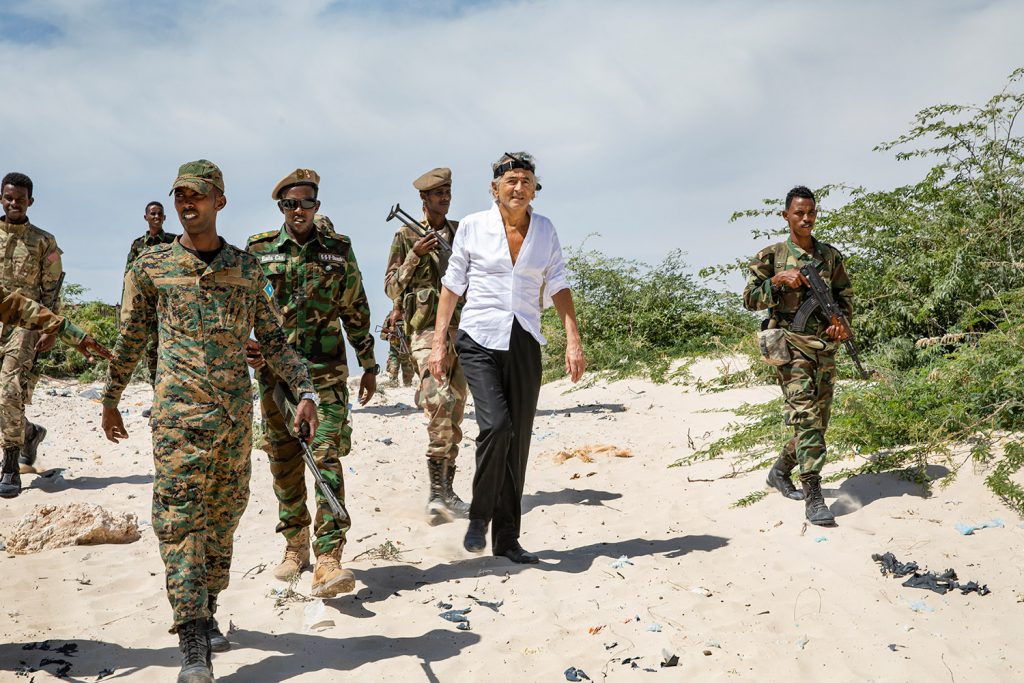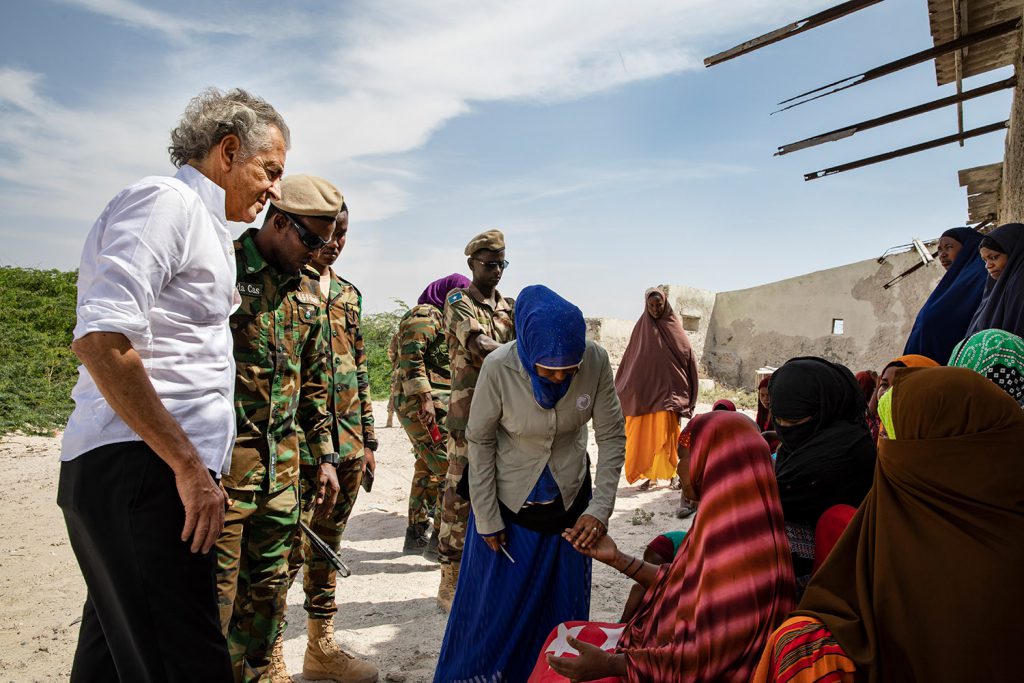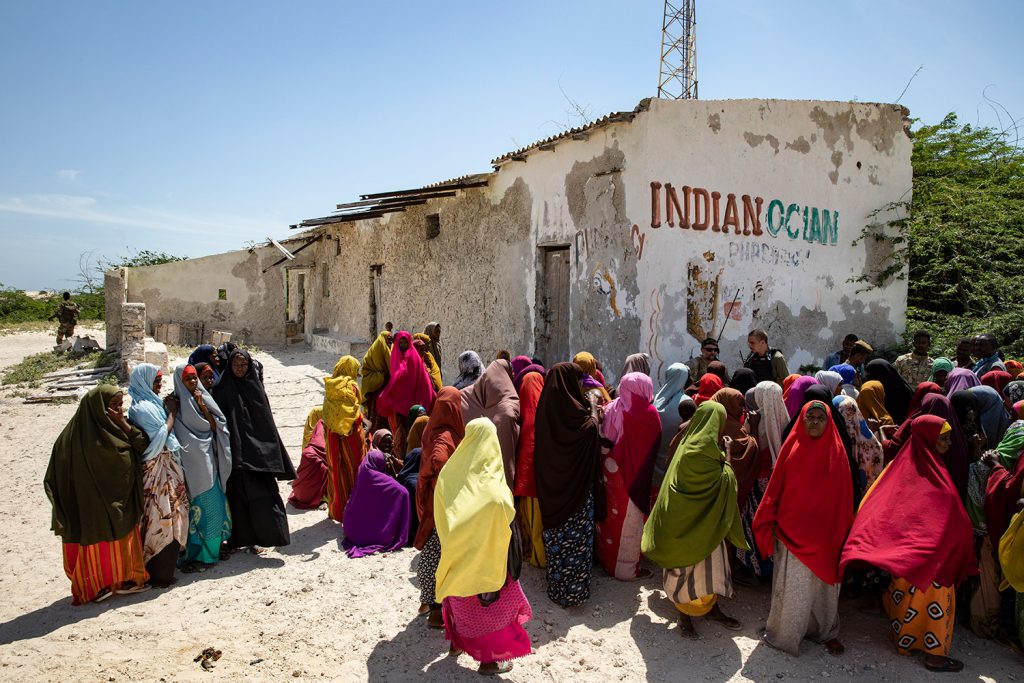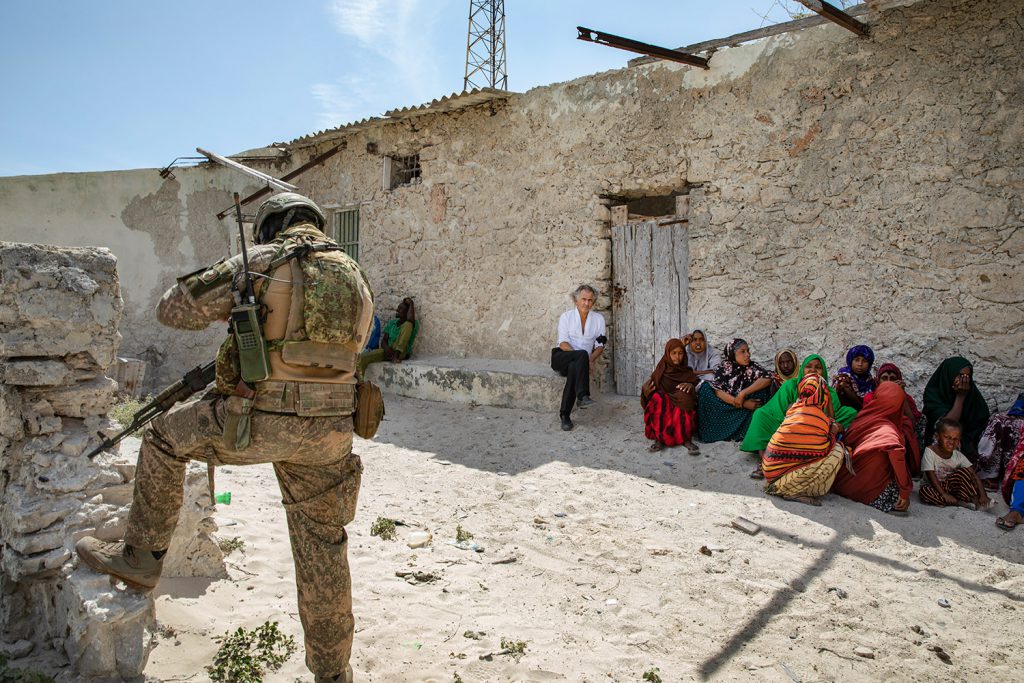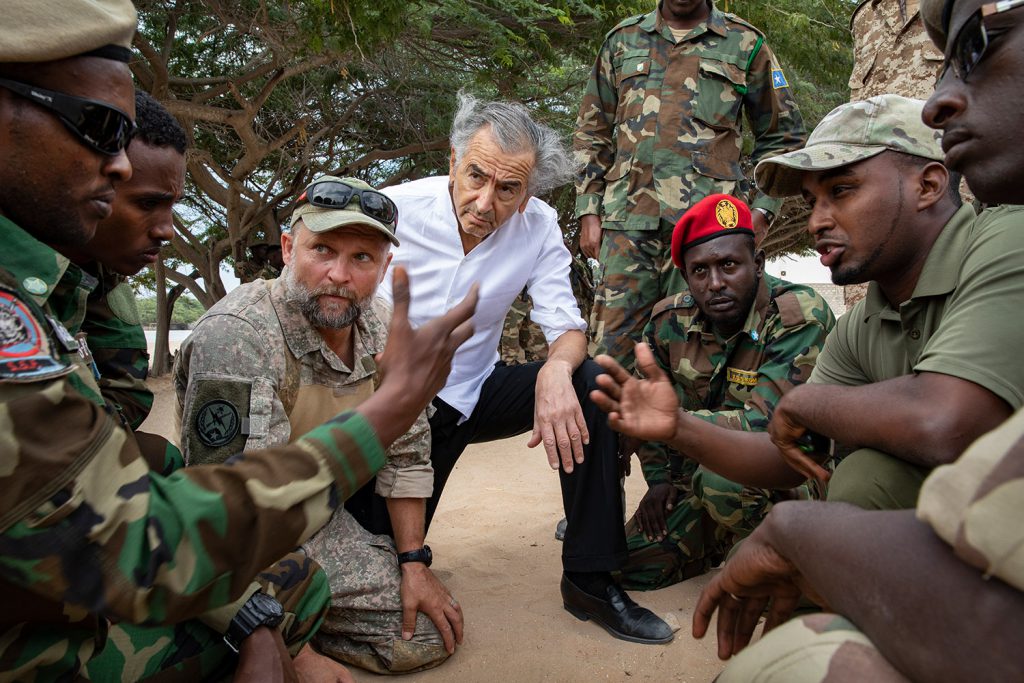 Bernard-Henri Lévy, Richard Rouget, chef de Bancroft, et ses hommes.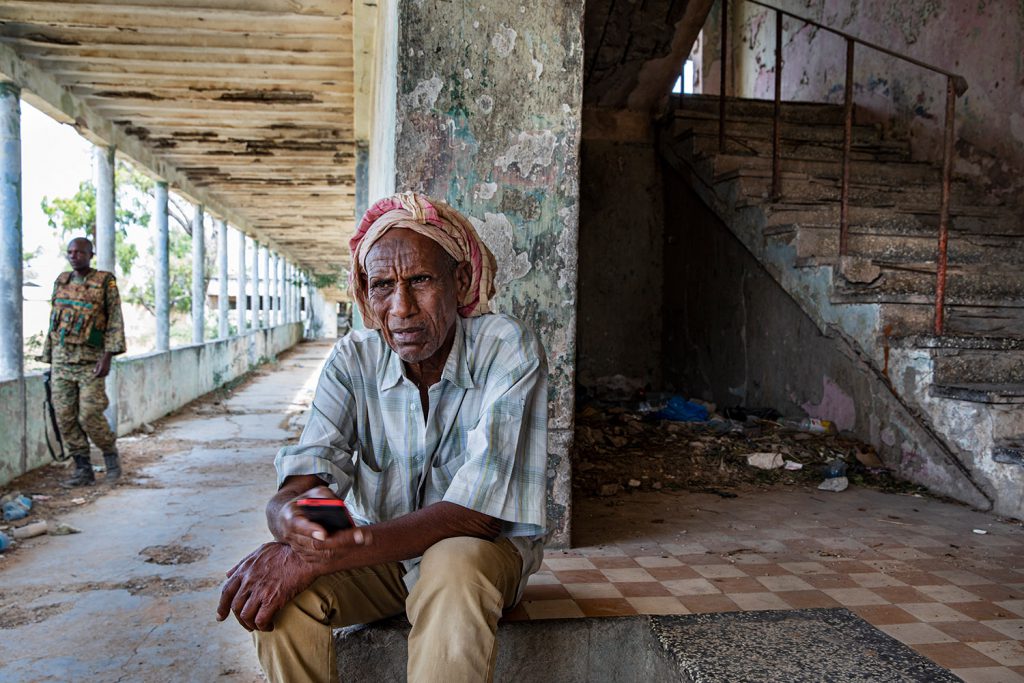 Xooga Hospital, Mogadiscio.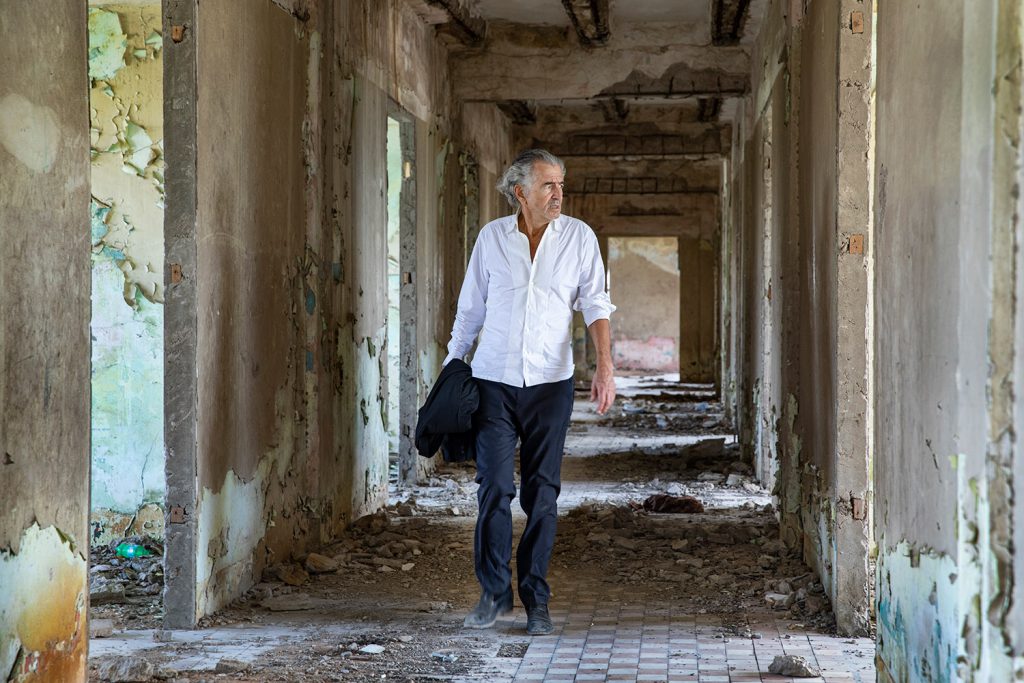 Bernard-Henri Lévy at Xooga Hospital, where his fixer gave him an appointment upon his arrival in Mogadishu.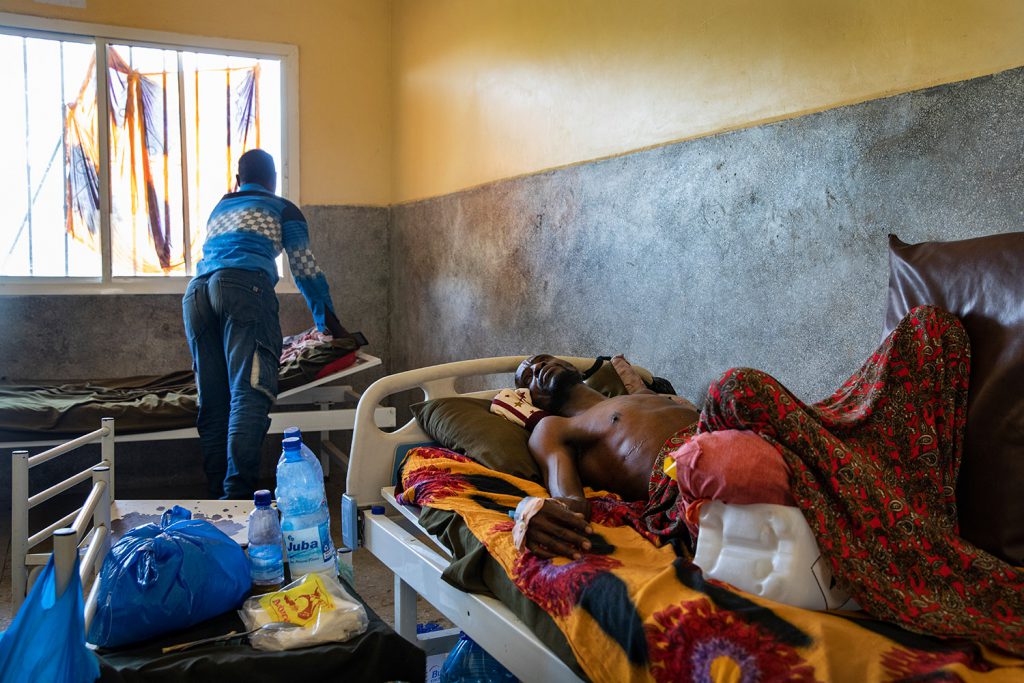 A makeshift hospital in Mogadishu.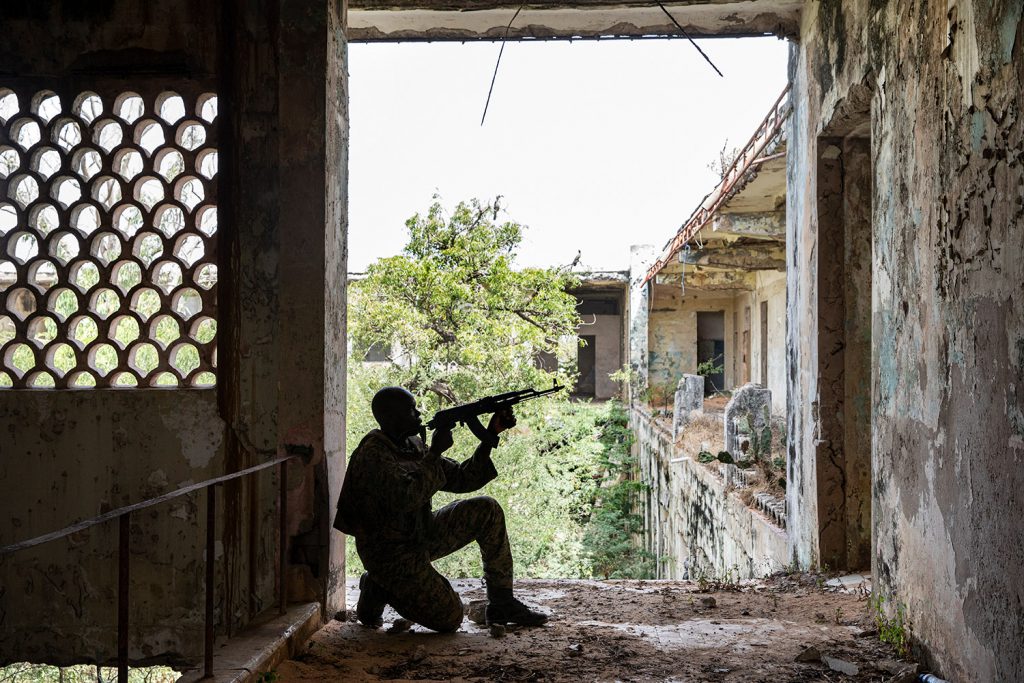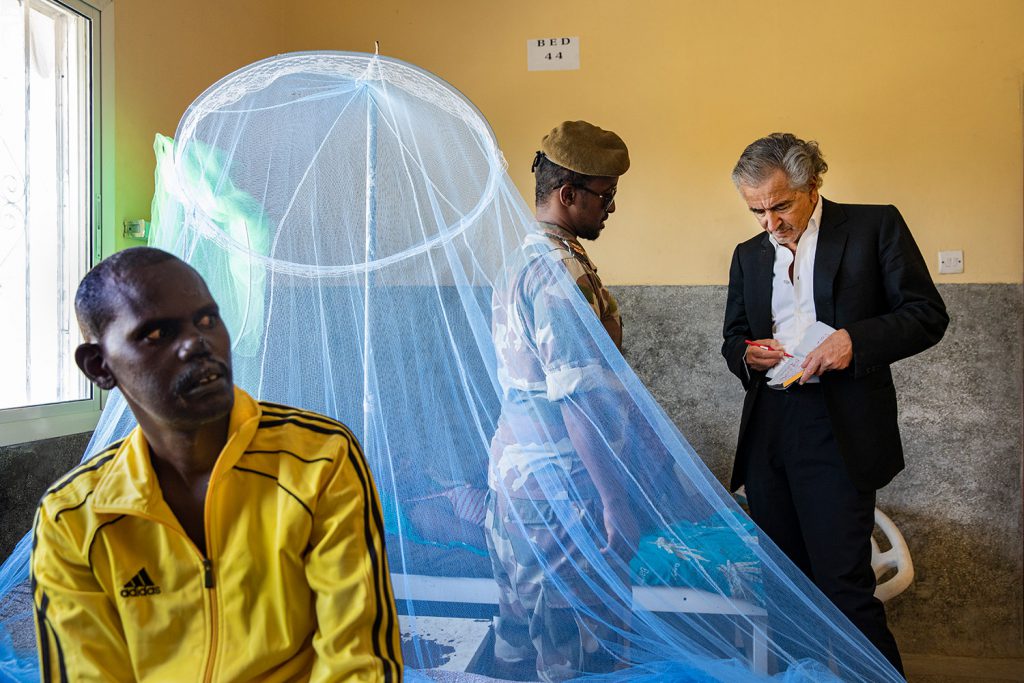 Meeting the sick in what remains of the hospital in Mogadishu.