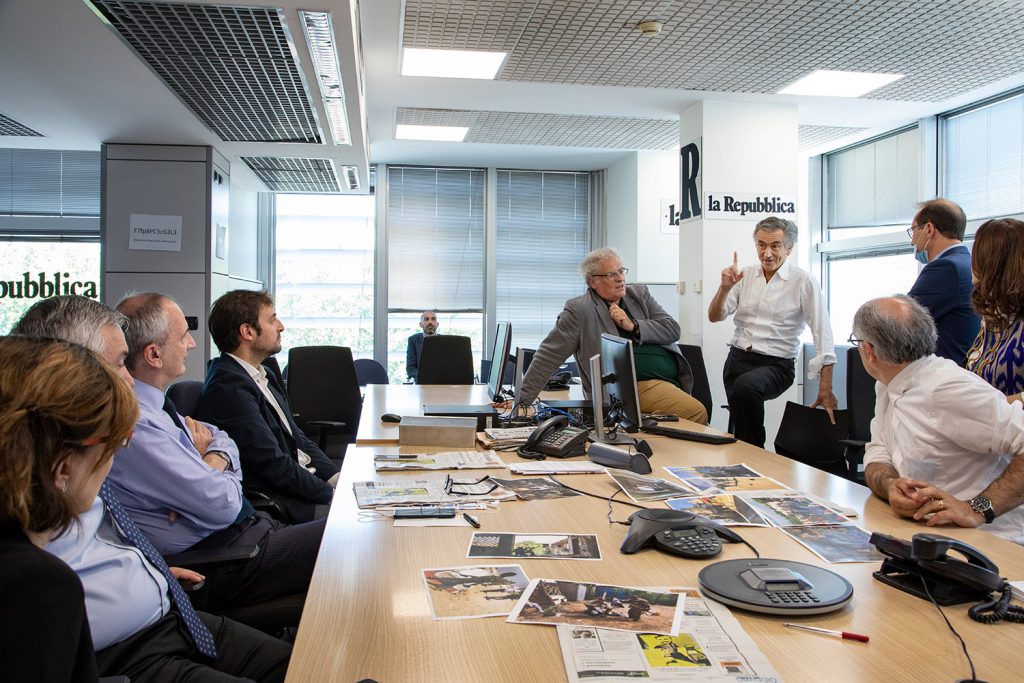 Bernard-Henri Lévy presents his report in Somalia at a meeting of the Editorial Board of the Italian daily La Repubblica.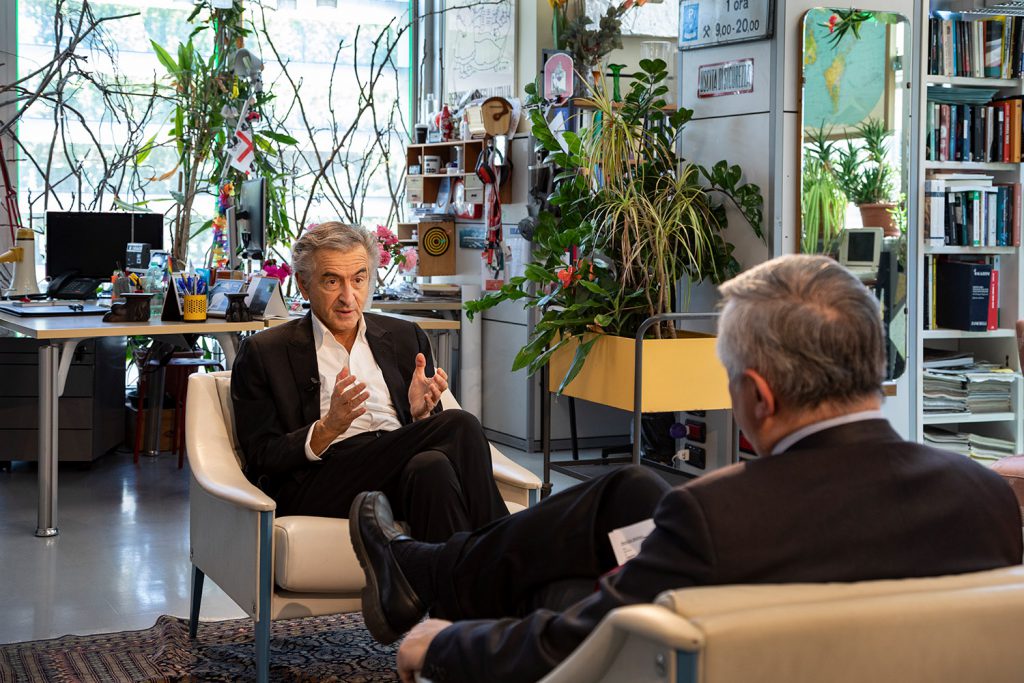 In conversation with Maurizio Molinari, Editor-in-chief of La Repubblica, about The virus in the Age of Madness (Yale University Press).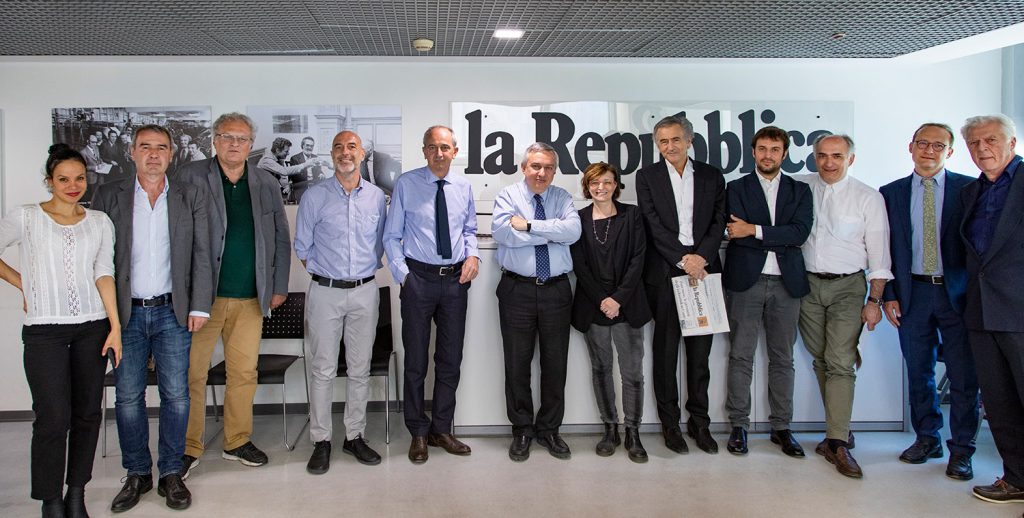 The editorial team gathers for a photo with Bernard-Henri Lévy at the end of the meeting.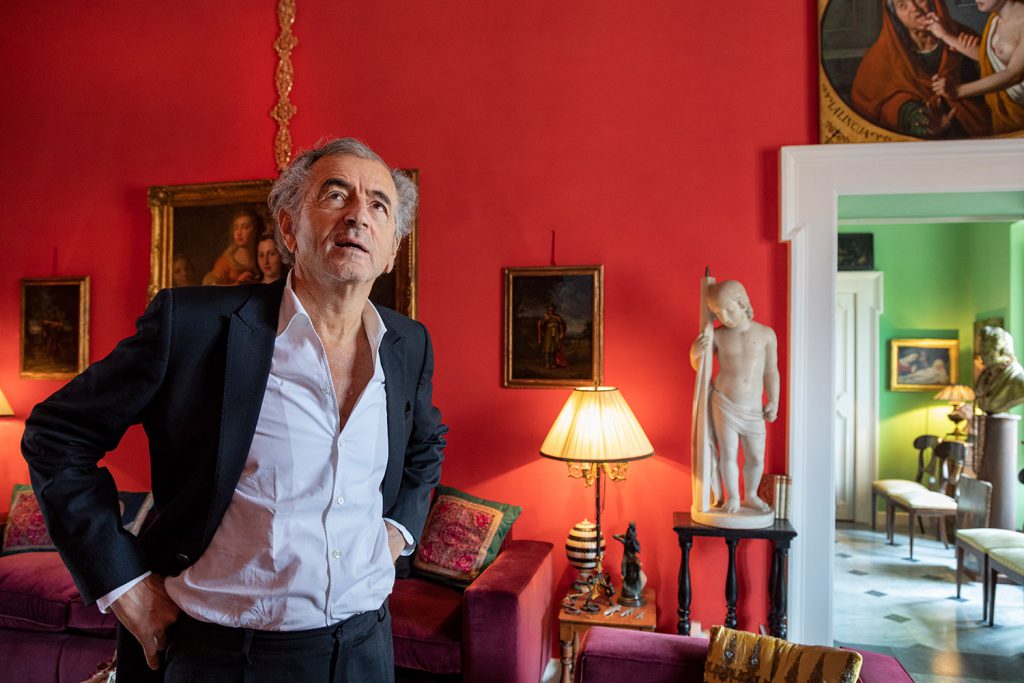 Admiring works of the Italian Rinascimento.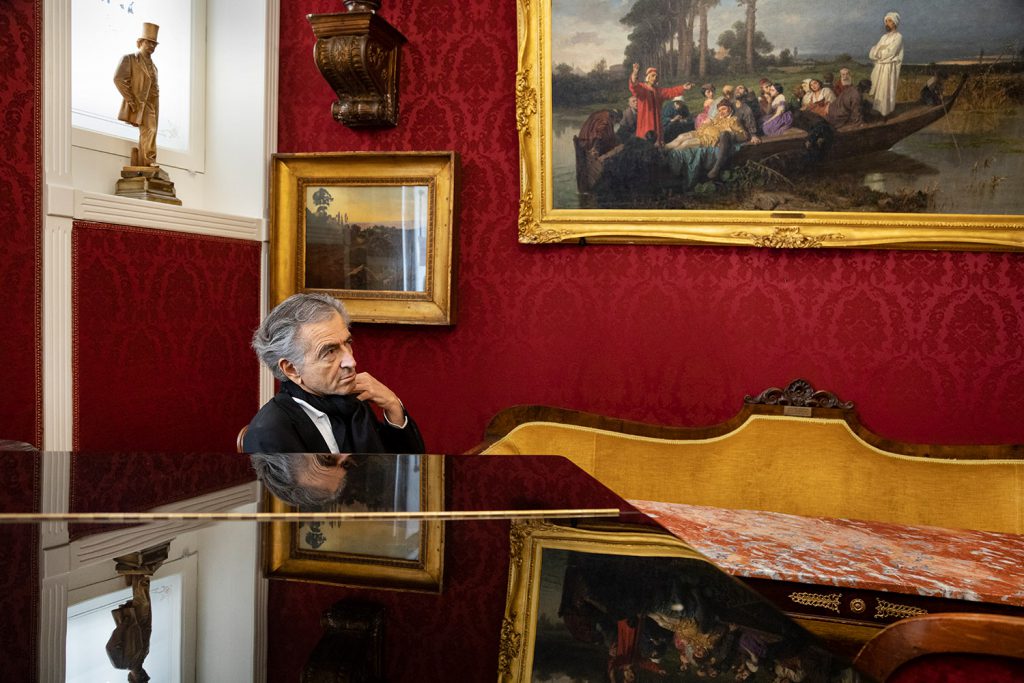 At El Greco café, Rome.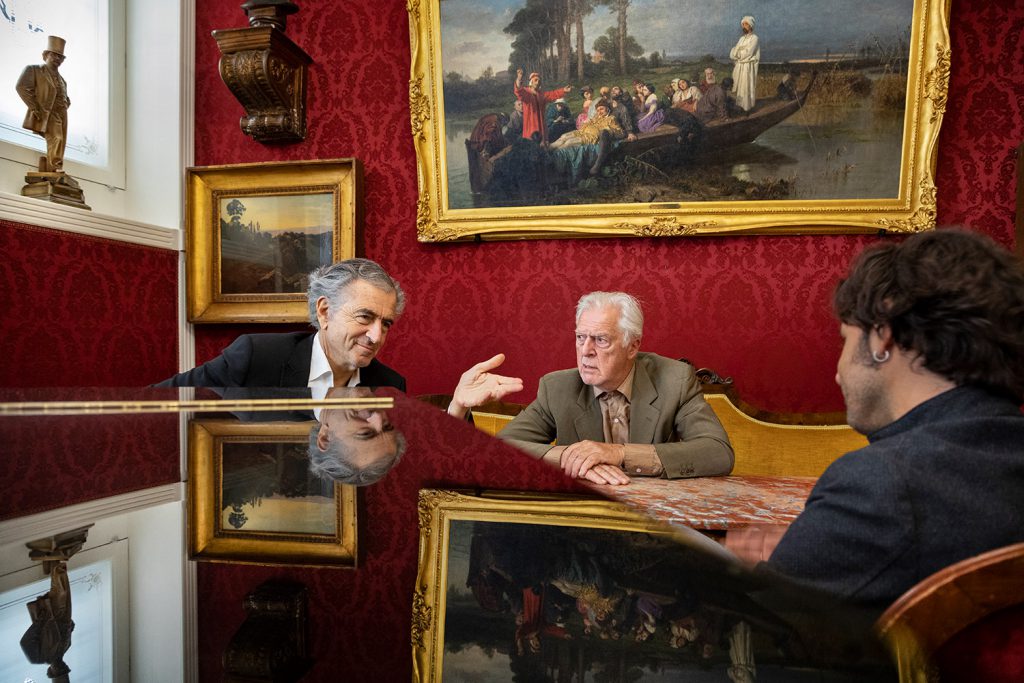 With Gilles Hertzog and Luigi Scaffidi, café El Greco.
In front of the grave of Pier Paolo Pasolini, Ostie, Italy.